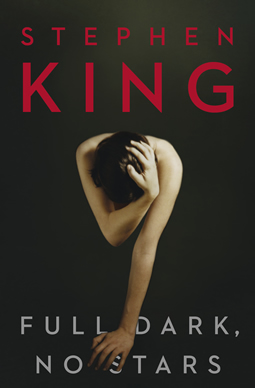 Fan submitted reviews of 1922 (Short Story):

Posted By: Bailey

-

November 9th, 2012 7:57:09 am EST

The best short story I have ever read from Stephen King! It is very interesting and kept me rapidly, if not angrily, turning the pages to find out what happens. The best from Full Dark, No Stars, for sure!

Posted By: Devon

-

March 22nd, 2012 9:47:58 pm EDT

This was my favorite story in full dark, no stars. I loved every second of it and couldnt stop turning pages. Keep it coming mr. KING!!!!!!

Posted By: Hina

-

December 4th, 2011 2:23:44 pm EST

I just recently read this book. It is amazing, the characters, their evil side, and the theme of the stories is too good. I love the way Stephen king emphasized the character's evil side that we all have. I recommend this book to everyone, it will truly shiver your bones!

Posted By: Kelly

-

July 26th, 2011 7:35:15 pm EDT

This short story was amazing, nothing less than what you would expect from King after reading previous short stories he has written. 10/10

Posted By: Anonymous

-

June 22nd, 2011 12:07:05 am EDT

i loved the 1922 short story it is one of his best short stories he has written i look forward to your new book 11/22/63

Posted By: DEKW

-

June 1st, 2011 10:35:49 pm EDT

I absolutely love this story. From the first paragraph, it's full of horror and mystery and brilliantly written. The audiobook is exceptionally good. I always listen to it as I ride my bike to work, at a bookstore. His musings on a Conniving Man are terrifying and very true. This really needs to be adapted into a film. It could be of green mile or shawshank success

Posted By: MissBeanieBopper

-

May 25th, 2011 6:16:28 pm EDT

I really loved this story, though at times I had to set the book down because I was gagging (like the part where Arlette has the rats crawling OUT of her), but all the same, I couldn't put it down! Though I'm a girl of fourteen years, I can still relate to WJ's insanity... Truly remarkable story, classic King.

Posted By: Flagg's Farts

-

February 25th, 2011 2:31:47 am EST

Loved that he used Mother Abigail's home place for the site of the story.

Posted By: SaiMorrisson

-

January 4th, 2011 6:53:10 am EST

Classic King. Love it.

Posted By: Norway

-

January 2nd, 2011 12:06:24 pm EST

I really like this short story! Oh god how much i hate rats after this.

Posted By: Patrick Fisher

-

January 2nd, 2011 2:20:02 am EST

Absolutely fantastic...very very dark. No stars in this one ;)

Posted By: Anonymous

-

December 14th, 2010 11:04:15 am EST

every single item of clothing was labelled

Posted By: Ray

-

November 12th, 2010 10:13:36 am EST

The only story I've read so far in Full Dark, No Stars and all I can say is, it is DARK and it is SUPERB!!!

Posted By: JCL74

-

June 21st, 2010 2:28:11 pm EDT
Tie-in to The Stand?