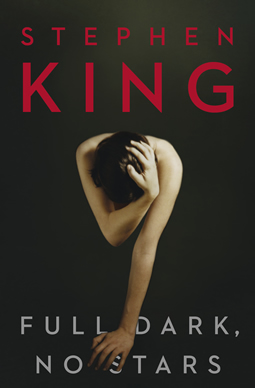 Fan submitted reviews of Fair Extension (Short Story):

Posted By: Cris

-

April 4th, 2012 5:54:19 am EDT

Really good story, love it. I really like the references to IT, like the neighbor called Denbrought, I guess she is Bills mom, but maybe its just the name... and in some point they remember the catastrophe to the town at the end of IT.

Posted By: Martina

-

January 15th, 2012 6:18:38 am EST

Really good story. The fact that Tom was actually good person and that Streeter wasnt feeling guilty at all made it much more disturbing. Good read, Mr. King

Posted By: Jason M.

-

August 22nd, 2011 12:04:36 pm EDT

I don't think the merchant was the devil, but he was evil, and evil people (and evil beings too) need money. But, was he evil? Most authors use names with meaning, though this one escapes me, King certainly always uses this, i.e. Andre LeNoge (if I spelled that one right)...He certainly provided something of real value to Streeter, and echoing another reader, It was refreshing to find a character who didn't try to "fix" his own evil deed, though that's an interesting concept for the reader to imagine - to commit a "sin" of this magnitude, destroying Tom's family, and not being remorseful...what a great immoral character! My last brief thought, and I think Mr. King would agree with me....real people are often more dark and evil than those supernatural beings we believe exists....after all, who made who (and the thoughts and actions certainly came from real life)? "WE MADE YOU! WE MADE YOU!" lol, yes, we certainly do.

Posted By: Lovrekovic

-

July 23rd, 2011 7:09:53 am EDT

At first i also tought that Streeter would eventualy start feeling guilty, but when i saw that he actually enjoyed every little bad thing that happened to his "friend" it actually made the story even better for me. There are many stories where the main character ends up wanting to fix things, so this one was something else.....at least that's my own two cents about it.

Posted By: Heidi

-

June 8th, 2011 7:16:50 pm EDT

First book I ever read was Salem's Lot, have been a fan ever since. My very favorite is The Stand. Just wanted you to know you've provided years of enjoyment to this Constant Reader. Many thanks.

Posted By: Jonny

-

June 1st, 2011 11:11:22 pm EDT

They are new, Darcy.

Posted By: Will

-

January 24th, 2011 7:08:43 pm EST

This story really haunted me, same as "It" haunted me at age 13 when I realized that parents might concievably not love me as much as my brother, and like "Carrie," where I learned that a teacher might hate me and be glad that others hated me, too. I admit that the tone of the story (through Streeter's eyes) disturbed me, esp. since King didn't really establish Tom Goodhugh as a hateable character....the story would have been better if the setup had been better drawn, i.e., a real reason for Streeter hating Goodhugh and a better intro for the Devil himself (Satan would never be so stupid as to choose a name with an anagram...and anyway, why does Satan or even a demon need money [15% of income for 15 yrs] anyway? King would have been better off focusing on Streeter's soul, showing him at first delighted with Goodhugh's ruination but then being horrified and trying to call off the spell....either that or show that Goodhugh has been a hell of a lot worse to Streeter through the years.

Posted By: Darcy

-

July 14th, 2010 1:19:02 pm EDT
Are the stories in this book new, or just recombined?