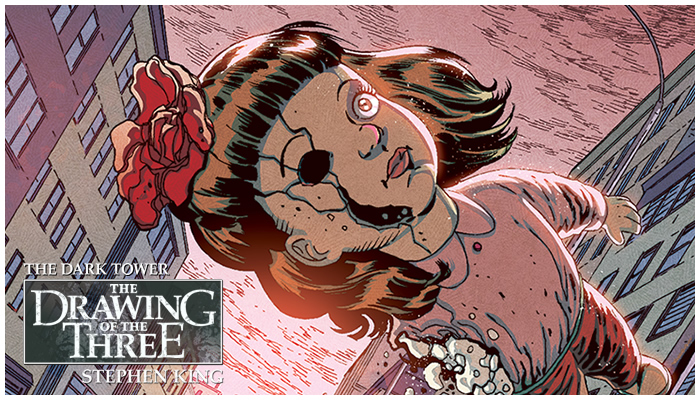 Marvel has granted StephenKing.com exclusive permission to post a seven-page excerpt from The Dark Tower: The Drawing of the Three - The Prisoner #1. The shocking and emotional preview reveals Eddie Dean's horrifying first memories as a two-year-old boy on the streets of New York City.
The Prisoner #1 will be available on September 3rd in both print and digital formats.
Launch the PDF Excerpt (50 MB)

Hodder & Stoughton Revival UK Cover Reveal
To celebrate the forthcoming publication of Stephen's new novel, REVIVAL, in November, Hodder & Stoughton have devised a cover reveal that places the fans at the heart of social media activity. For those who don't have a Facebook account, not to worry--it is not necessary to have a Facebook account to view the page.
Check out the press release for more information.

Can't see the images? Click here to view online.

StephenKing.com. If you no longer wish to receive these monthly (or so) emails, please unsubscribe by following this link: # and you will be immediately removed.