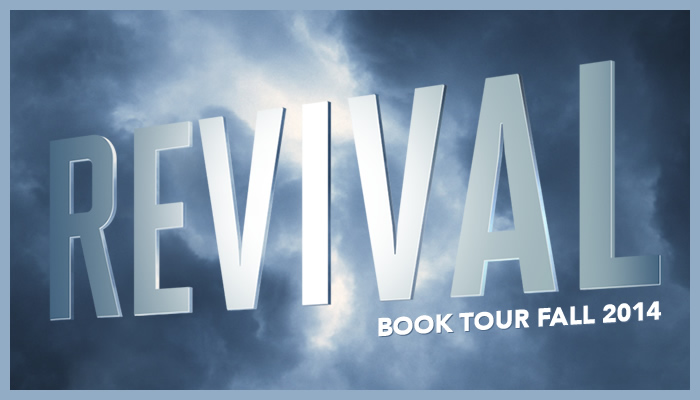 On November 11th, Stephen will embark on a six-city book tour to promote the release of Revival. The tour begins in New York City and continues through Washington DC, Kansas City, Wichita, Austin and South Portland. See the link below for the complete schedule and information about the venues.

Can't see the images? Click here to view online.

StephenKing.com. If you no longer wish to receive these monthly (or so) emails, please unsubscribe by following this link: # and you will be immediately removed.