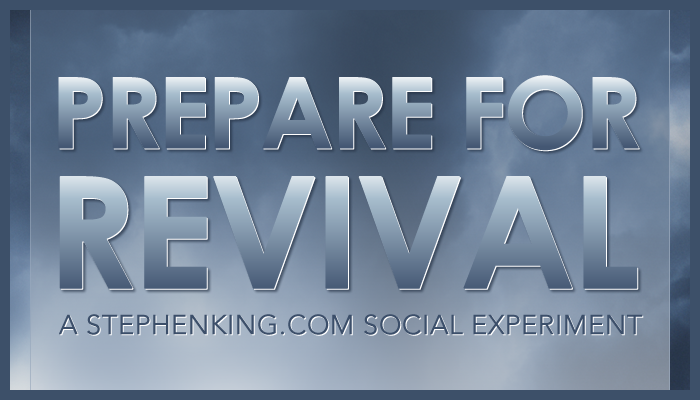 StephenKing.com is proud to announce that Prepare For Revival is now online.

As Revival is perhaps Stephen's darkest novel to date, some Constant Readers may wish to take some time to prepare for the experience of reading the story.

Prepare for Revival is intended for Stephen's fans to explore the dark side of the human condition in anticipation of reading the novel. Prepare for Revival invites you to explore and anonymously share your innermost thoughts on the major themes contained within the story. Users can safely and securely post their experiences and feelings about Faith, Tragedy, Disillusion, Addiction, Curiosity, Obsession, Death and The Afterlife.

Once users have read the novel, fans can also post their thoughts on Revival, its plot, characters, events and the larger-than-life climax.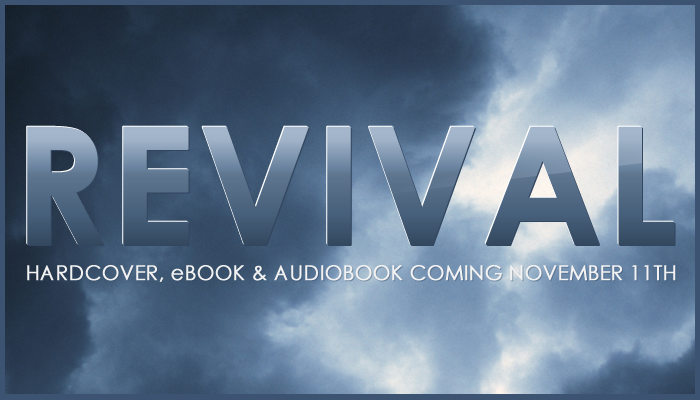 Revival hits in two weeks! Here's a breakdown of recent promo content from Scribner, Simon & Schuster Audio, Rolling Stone and StephenKing.com:
Visit the official Revival Promo Page on StephenKing.com
Visit Prepare for Revival and share your thoughts and experiences on the dark themes within Revival
Watch the new 30 second Revival TV spot
Read a 23 page excerpt from the first chapter of Revival on Scribd
Read and listen to an extended excerpt from later in the book on Rolling Stone's site
Read Andy Greene's in-depth Rolling Stone interview with Stephen on newsstands until November 7th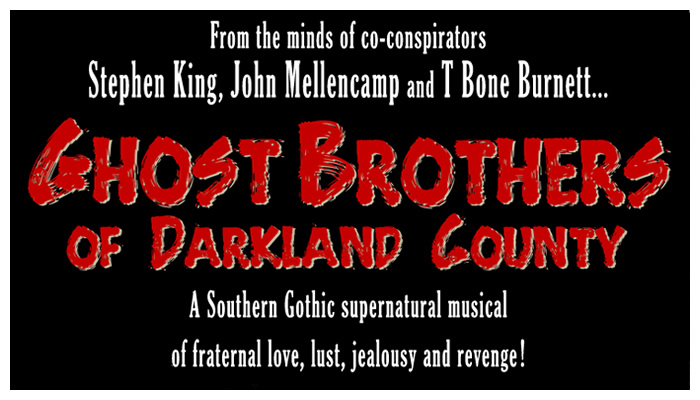 The Ghost Brothers of Darkland County North American tour kicks off November 8th and tickets are still available at most venues. See the link below for more information and how you can experience one of this fall's most anticipated musical tours.

Can't see the images? Click here to view online.

StephenKing.com. If you no longer wish to receive these monthly (or so) emails, please unsubscribe by following this link: # and you will be immediately removed.