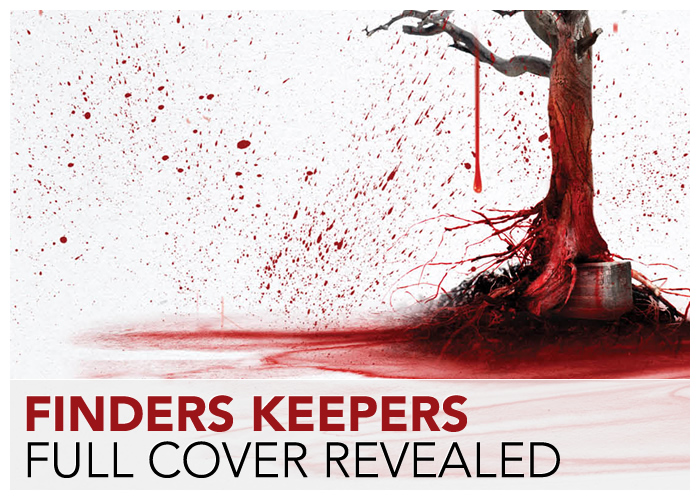 Scribner has revealed the full dust jacket design for the U.S. edition of Finders Keepers! Follow the link to see more than just the cover!

Reader Announced for Finders Keepers Audiobook
We're excited to announce that award-winning narrator Will Patton will be back to narrate the audiobook edition of FINDERS KEEPERS. Will has been nominated for an Audie Award in the Solo Narration – Male category for his work both on MR. MERCEDES and DOCTOR SLEEP.

His numerous film credits include Meeks Cutoff, Brooklyn's Finest, A Mighty Heart, Remember the Titans, The Punisher, The Mothman Prophesies, and Armageddon. He starred as Captain Weaver on the TNT series Falling Skies and won Obie Awards in the theater for his performances in Fool for Love and What Did He See.

James Franco to Star in 11/22/63
James Franco is returning to his TV roots with a starring role in the 9-episode Hulu Original Series 11/22/63, from J.J. Abrams' Bad Robot Productions and Stephen King.

The thriller, based on the best-selling 2011 novel written by King, is described as an event series, but the streaming service is open to additional seasons, possibly focused on other historic events. Adapted for television by Bridget Carpenter (The Red Road), 11/22/63 centers on Jake Epping (Franco), an unassuming divorced English teacher who stumbles upon a time portal that eads to 9/9/1958 and goes on a quest to try and prevent the assassination of John F. Kennedy, which occurred on November 22, 1963. But his mission is threatened by Lee Harvey Oswald, his falling in love and the past itself ... which doesn't want to be changed.

New Short Story, Audiobook
Simon & Schuster Audio is thrilled to announce the publication of DRUNKEN FIREWORKS, a brand new story from Stephen King. DRUNKEN FIREWORKS will be released exclusively as an audiobook on June 30, 2015.

DRUNKEN FIREWORKS will be released on CD and as a digital download before it is published as one of the short stories in King's collection, THE BAZAAR OF BAD DREAMS, coming from Simon & Schuster Audio and Scribner in November 2015.

Reno Productions and Screen Media Films have released A Good Marriage on DVD and on iTunes. See the links below for more information and online retailers.
Buy the DVD at Walmart (Find a Store)
Order the DVD: Walmart | Amazon | Rakuten
Rent or Buy A Good Marriage on iTunes

Can't see the images? Click here to view online.

StephenKing.com. If you no longer wish to receive these monthly (or so) emails, please unsubscribe by following this link: # and you will be immediately removed.