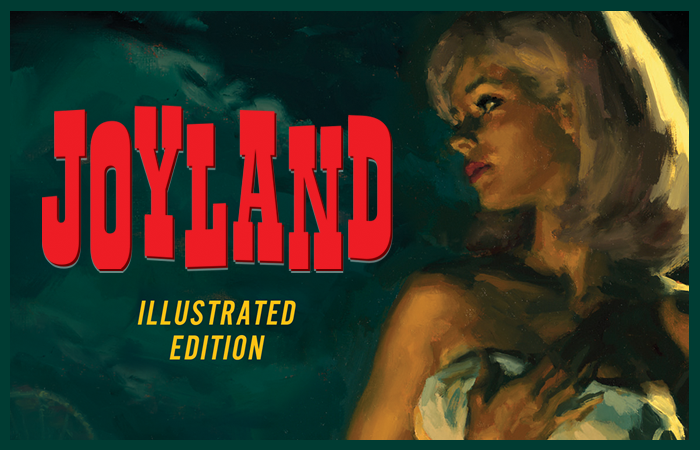 Hard Case Crime will publish an Illustrated Limited Edition of Joyland in September of 2015. The new edition features cover artwork by Glen Orbik, a map of Joyland illustrated by Susan Hunt Yule, and more than twenty interior illustrations by Robert McGinnis, Mark Summers, and Pat Kinsella. See the links below to view the cover artwork and read the Press Release from Hard Case Crime.
Read The Press Release (PDF)

The Bazaar of Bad Dreams
The Bazaar of Bad Dreams, out in November, will include 20 stories and feature Stephen's first major insights into the writing process since his 2000 memoir On Writing.
Read the Article from The Guardian

The Jaunt
Plan B has optioned feature rights to The Jaunt, the 1981 Stephen King short story about teleportation travel. The company has attached Andy Muschietti and Barbara Muschietti, the duo behind the 2013 horror film Mama.
Read the Article from Deadline Hollywood

Can't see the images? Click here to view online.

StephenKing.com. If you no longer wish to receive these monthly (or so) emails, please unsubscribe by following this link: # and you will be immediately removed.