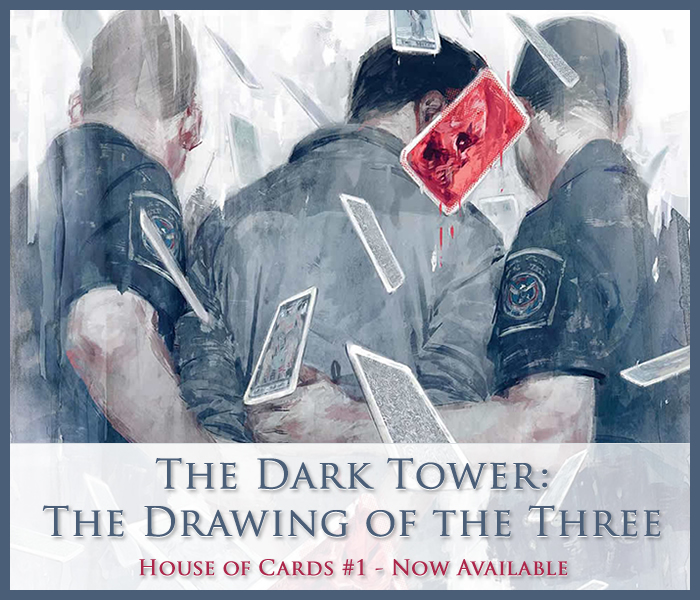 The first issue of The Dark Tower: The Drawing of the Three - House of Cards is now available!

Written by Peter David with Robin Furth and featuring artwork by Piotr Kowalski, HOC #1 kicks off the second arc in the Marvel Drawing of the Three series of comic books.
For more information and an excerpt, click here.

Drunken Fireworks Reader Announced
In audiobook news, Drunken Fireworks will be read by celebrated Maine humorist and former CBS Sunday Morning correspondent, Tim Sample. Drunken Fireworks will be available exclusively as an audiobook on June 30th and follows the story of a salt-of-the-earth Maine native who recounts how a friendly annual summer fireworks rivalry with his neighbor gradually spirals out of control… with explosive results!

Joyland Illustrated Edition - Update
Hard Case Crime has informed us that the upcoming Illustrated Edition of Joyland is NOT a limited edition. Hard Case Crime will publish as many copies as are needed to satisfy demand for the book.

Can't see the images? Click here to view online.

StephenKing.com. If you no longer wish to receive these monthly (or so) emails, please unsubscribe by following this link: # and you will be immediately removed.