The Bazaar of Bad Dreams is available in-stores now, and debuted at #1 for Hardcover Fiction on the New York Times Best Sellers List!
To celebrate the publication of The Bazaar of Bad Dreams, Simon & Schuster Audio will release exclusive MP3 excerpts on StephenKing.com between now and December 18th.
Be sure to check StephenKing.com every Wednesday and Friday after 12pm EST for a new clip.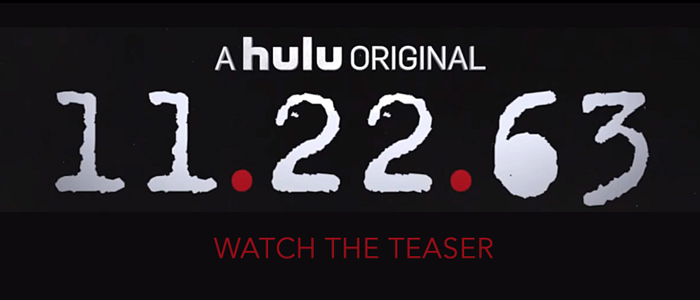 Hulu has released a sneak preview of the trailer for its 8 part TV series adaptation of 11/22/63 which began showing in theater previews on November 20th. The series stars James Franco as Jake Epping/Amberson and will air on Hulu beginning Presidents' Day, February 15th, 2016.

Can't see the images? Click here to view online.

StephenKing.com. If you no longer wish to receive these monthly (or so) emails, please unsubscribe by following this link: # and you will be immediately removed.