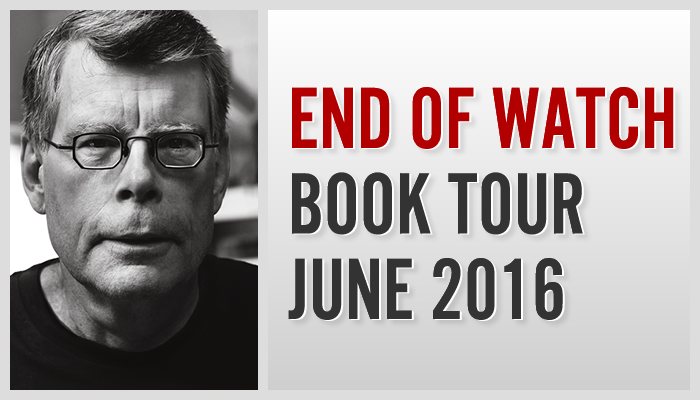 To celebrate the release of End of Watch, Stephen will embark on a twelve city book tour kicking off June 7th in New Jersey. The tour will be hosted by bookstores around the country and will include an evening with Stephen regarding End of Watch, The Bill Hodges Trilogy, and much more.

At each event, 400 pre-signed books will be randomly distributed. There will not be book signings during the appearances.

Be sure to keep an eye on the promo page. Additional details will be posted as they become available.

Tickets for the NJ event are on sale now, and are not expected to last long.

Can't see the images? Click here to view online.

StephenKing.com. If you no longer wish to receive these monthly (or so) emails, please unsubscribe by following this link: # and you will be immediately removed.