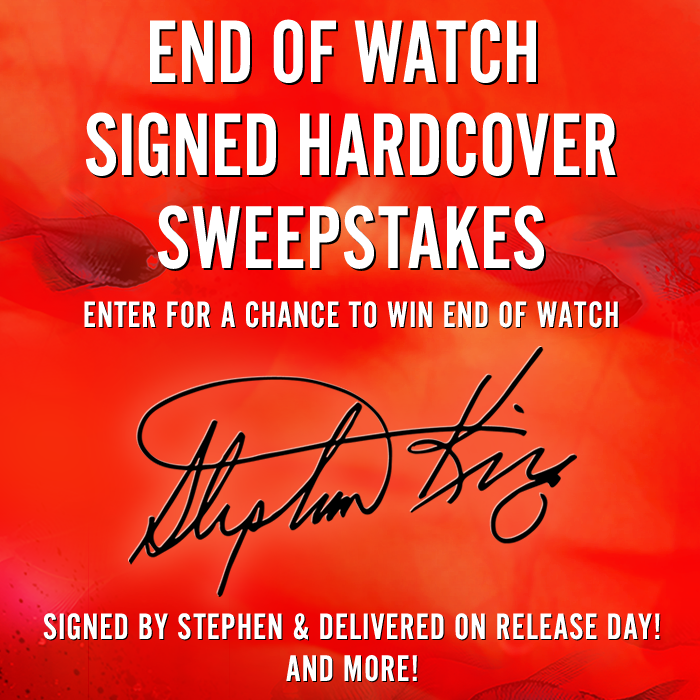 We've teamed up with Scribner Books and Simon & Schuster Audio to bring you an exciting chance to win a copy of End of Watch signed by Stephen King, delivered on release day, June 7th 2016.

Nine additional winners will also be selected at random to receive a copy of the End of Watch hardcover as well as the audiobook read by Will Patton.

The sweepstakes runs from Monday, May 23rd through Thursday, June 2nd, so don't delay.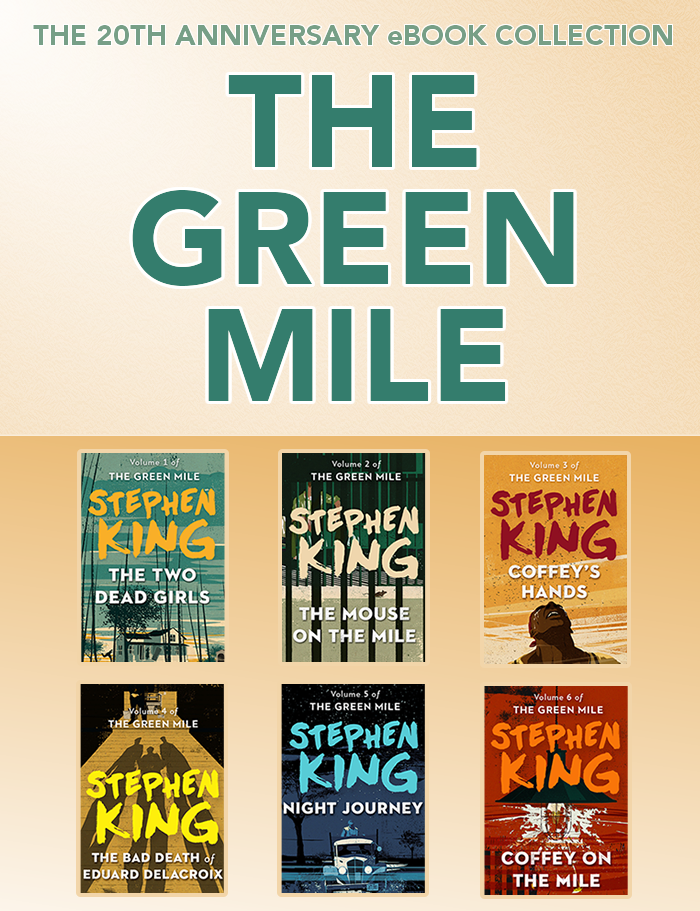 To celebrate the 20th anniversary of the publication of Stephen King's The Green Mile, Scribner is publishing this beloved and bestselling novel in e-serial format. The Green Mile was originally published in serial, and this is the way King intended readers to encounter the novel. The six individual volumes are being published electronically every two weeks, beginning with the first volume, The Two Dead Girls on April 12, followed by The Mouse on the Mile on April 26, Coffey's Hands on May 10, The Bad Death of Eduard Delacroix on May 24, Night Journey on June 7, and Coffey on the Mile on June 21.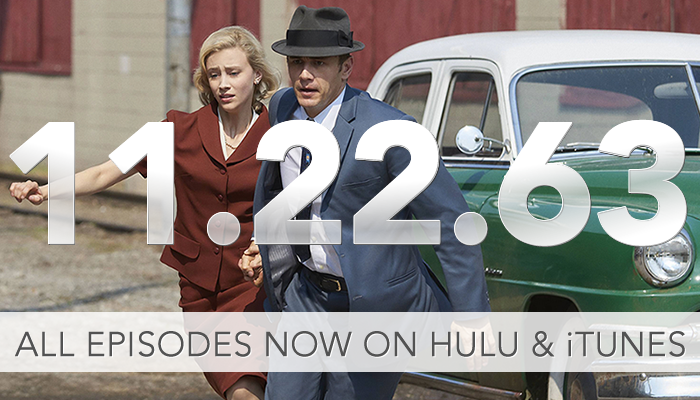 All nine episodes of the 11.22.63 miniseries have been aired by Hulu, and the series is now available on iTunes. The series will be available on disc on August 9th, and DVDs and Blu-rays can be pre-ordered through many online retailers.

Can't see the images? Click here to view online.

StephenKing.com. If you no longer wish to receive these monthly (or so) emails, please unsubscribe by following this link: # and you will be immediately removed.