The little town of Castle Rock, Maine has witnessed some strange events and unusual visitors overthe years, but there is one story that has never been told... until now.

Journey back to Castle Rock again in this chilling new novella by Stephen King, bestselling authorof The Bazaar of Bad Dreams, and Richard Chizmar, award-winning author of A Long December.This book is a Cemetery Dance Publications exclusive with no other trade editions currently plannedanywhere in the world!

More Information and Excerpt

Simon & Schuster Audio is excited to announce that Maggie Siff from Billions, Mad Men and Sons ofAnarchy will narrate the audiobook edition of GWENDY'S BUTTON BOX by Stephen King andRichard Chizmar. The audio CD and download will be available early! Listen to your copy on May16, 2017! Bonus features on the audiobook will include the Edgar® nominated short story 'The Music Room' – also read by Siff – and an interview with the authors.

Sleeping Beauties
In this spectacular father/son collaboration, Stephen King and Owen King tell the highest ofhigh-stakes stories: what might happen if women disappeared from the world of men?

In a future so real and near it might be now, something happens when women go to sleep; theybecome shrouded in a cocoon-like gauze. If they are awakened, if the gauze wrapping their bodiesis disturbed or violated, the women become feral and spectacularly violent; and while they sleepthey go to another place... The men of our world are abandoned, left to their increasingly primaldevices. One woman, however, the mysterious Evie, is immune to the blessing or curse of thesleeping disease. Is Evie a medical anomaly to be studied? Or is she a demon who must be slain? Set in a small Appalachian town whose primary employer is a women's prison, Sleeping Beautiesis a wildly provocative, gloriously absorbing father/son collaboration between Stephen King and Owen King.

Excerpt and Cover
Cemetery Dance Special Edition Information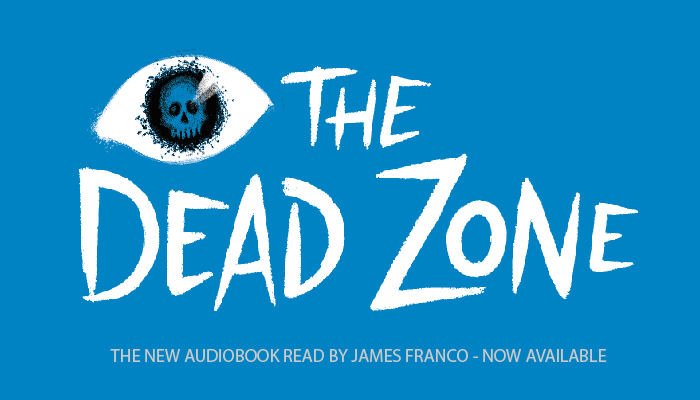 Stephen's classic novel The Dead Zone is now available as an audiobook edition for the first time. Read by Oscar nominated actor, James Franco, the new audio edition offers a fresh look back atone of Stephen's most notorious tales.

When Johnny Smith was six years old, head trauma caused by a bad ice-skating accident left himwith a nasty bruise on his forehead and, from time to time, those hunches... infrequent but accurate snippets of things to come. But it isn't until Johnny's a grown man—now having survived ahorrifying auto injury that plunged him into a coma lasting four-and-a-half years—that his special abilities really push to the fore. Johnny Smith has come back from the void with an extraordinarygift that becomes his life's curse... presenting visions of what was and what will be for both theinnocent and guilty alike. But when he encounters a ruthlessly ambitious and amoral man who promises a terrifying fate for all humanity, Johnny must find a way to prevent a harrowing predestination from becoming reality...

The Dead Zone is narrated by James Franco. His film appearances include Milk, Pineapple Express, Spring Breakers, Howl, and 127 Hours, which earned him an Academy Award nomination. He is the author of the novel Actors Anonymous, the collection Palo Alto, and the memoir A California Childhood. His writing has been published in Esquire, Vanity Fair, N 1, The Wall Street Journal, and McSweeney's; and his art has been exhibited throughout the world including at the Museum of Contemporary Art in Los Angeles and MoMA PS1 in New York.

More Information

Meet Greg Stillson in this audiobook excerpt from THE DEAD ZONE, read by James Franco. Available as an audiobook for the first time ever, Stephen King's classic novel is must-listen this spring.

Listen to an Excerpt

Hear an interview with James about the making of the audiobook and download your copy today

Sweepstakes from Simon & Schuster Audio
Visit Castle Rock with James Franco, Maggie Siff and more! Simon & Schuster Audio is giving away an iPad mini preloaded with King's Castle Rock audiobook series including THE DEAD ZONE readby James Franco and GWENDY'S BUTTON BOX read by Maggie Siff, Beats wireless headphones,a signed hardcover of GWENDY'S BUTTON BOX by King himself, and much more! Enter for achance to win, now through May 23rd.

This sweepstakes is run by Simon & Schuster Audio and is open to US residents.

Enter Now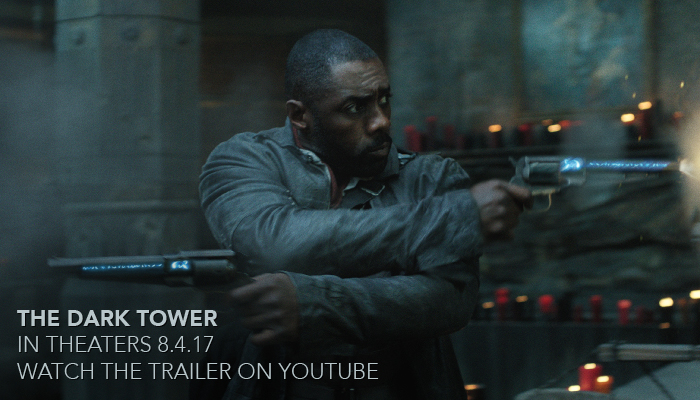 Stephen King's The Dark Tower makes its long-awaited launch to the big screen on August 4th, starring Idris Elba as Roland Deschain and Matthew McConaughey as the Man in Black. Sharing an ancient vendetta, they must fight to the death in this epic battle over the fate of the All-World Universe.

Watch the first trailer for The Dark Tower

Visit the Movie Website

Visit The Official Dark Tower Website

New Line Cinema's horror thriller "IT," directed by Andy Muschietti ("Mama"), is based on the hugely popular Stephen King novel of the same name, which has been terrifying readers for decades.

When children begin to disappear in the town of Derry, Maine, a group of young kids are faced with their biggest fears when they square off against an evil clown named Pennywise, whose history of murder and violence dates back for centuries.

IT: Part One - The Losers' Club stars Bill Skarsgård ("Allegiant," TV's "Hemlock Grove") as the story's central villain, Pennywise. An ensemble of young actors also star in the film, including Jaeden Lieberher ("Midnight Special"), Jeremy Ray Taylor ("Alvin and the Chipmunks: The Road Chip"), Sophia Lillis ("37"), Finn Wolfhard (TV's "Stranger Things"), Wyatt Oleff ("Guardians of the Galaxy"), Chosen Jacobs (upcoming "Cops and Robbers"), Jack Dylan Grazer ("Tales of Halloween") and Nicholas Hamilton ("Captain Fantastic").

View the first trailer for IT

View the second trailer for IT

Visit the Movie Website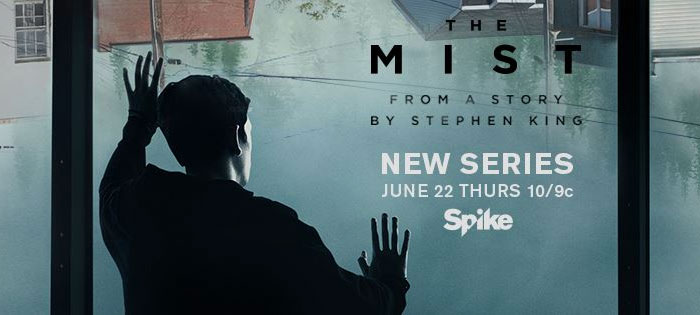 Based on the novella by Stephen King, Spike's "The Mist" centers around a small town family thatis torn apart by a brutal crime. As they deal with the fallout an eerie mist rolls in, suddenly cutting them off from the rest of the world, and in some cases, each other. Family, friends and adversaries become strange bedfellows, battling the mysterious mist and its threats, fighting to maintainmorality and sanity as the rules of society break down.

The Mist premieres Thursday, June 22 on Spike.

Visit the Show's Website

Watch the Trailer

Watch the Teaser (not for the faint of heart)

More information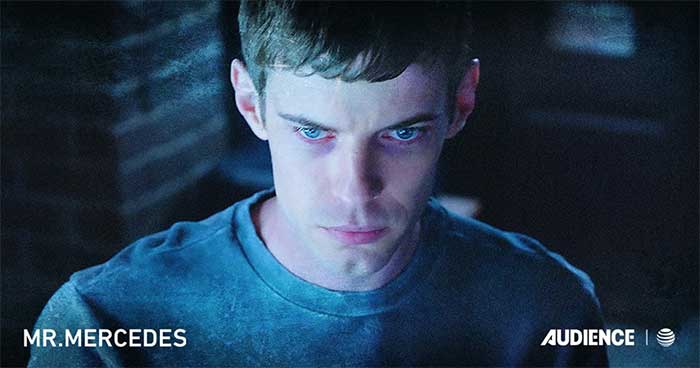 Mr. Mercedes premieres Summer 2017 on AUDIENCE Network. Starring Brendan Gleeson, Harry Treadaway, Kelly Lynch, Jharrell Jerome, Breeda Wool, Justine Lupe, Mary-Louise Parkerand Holland Taylor.

The first images from the show have been posted to the show's Facebook page.

Can't see the images? Click here to view online.

StephenKing.com. If you no longer wish to receive these monthly (or so) emails, please unsubscribe by following this link: # and you will be immediately removed.