If you had the chance to change the course of history, would you?
Would the consequences be worth it?

Jake Epping is a thirty-five-year-old high school English teacher in Lisbon Falls, Maine, who makes extra money teaching adults in the GED program. He receives an essay from one of the students—a gruesome, harrowing first person story about the night 50 years ago when Harry Dunning's father came home and killed his mother, his sister, and his brother with a hammer. Harry escaped with a smashed leg, as evidenced by his crooked walk.

Not much later, Jake's friend Al, who runs the local diner, divulges a secret: his storeroom is a portal to 1958. He enlists Jake on an insane—and insanely possible—mission to try to prevent the Kennedy assassination. So begins Jake's new life as George Amberson and his new world of Elvis and JFK, of big American cars and sock hops, of a troubled loner named Lee Harvey Oswald and a beautiful high school librarian named Sadie Dunhill, who becomes the love of Jake's life—a life that transgresses all the normal rules of time.

Links:

Official Web Site | Audio & Video | Read An Excerpt | View Cover | View UK Cover | Book Tour

Reviews:
(CONTAIN SPOILERS!)

New York Times | The Washington Post | Time Magazine | NPR | Chicago Tribune | Bangor Daily News | New York Post | Miami Herald | Portland Press Herald (Maine) | Houston Chronicle

News:
11/22/63 Teaser Now Online
Posted: November 19th 2015
Hulu has released a 30 second teaser for their upcoming 8 part miniseries:
New Photos from Hulu Series
Posted: November 9th 2015
Hulu has released four photos from the upcoming 11/22/63 TV miniseries: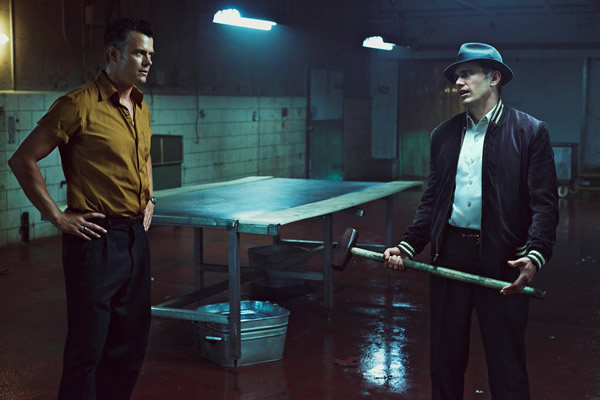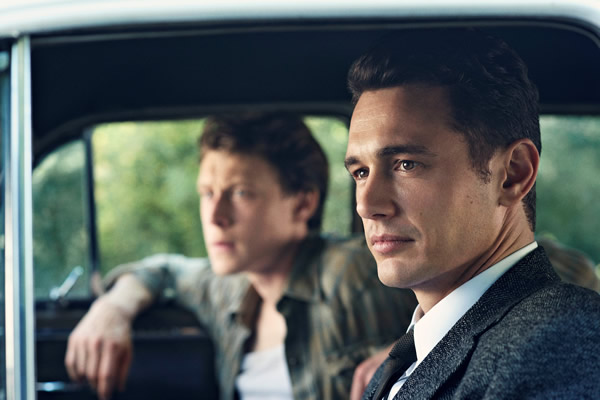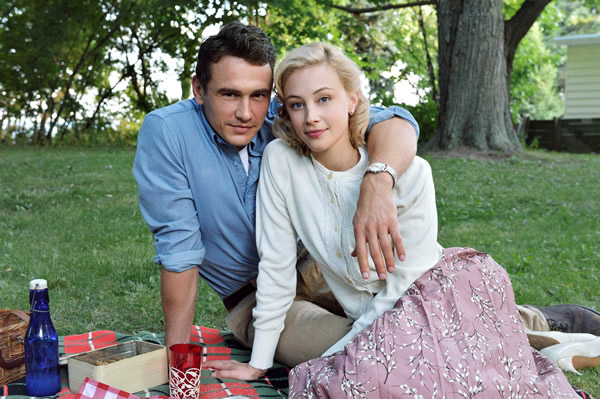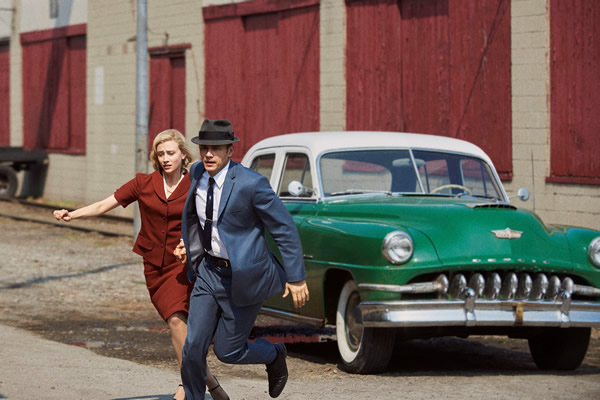 Premiere Date Set for 11/22/63
Posted: October 30th, 2015
Variety.com is reporting that Hulu will debut 11/22/63 on February 15, 2016. Click the link below for more information regarding the limited, nine hour series on Variety.com.
Note: Hulu is a subscription-based streaming service that costs $7.99 per month with commercials and $11.99 without commercials.

More on Variety.com
Hulu Series Director & Additional Casting Announced
Posted: April 7th 2015
The Hulu original series 11/22/63 - from J.J. Abram's Bad Robot Productions, acclaimed author Stephen King, executive producer/writer Bridget Carpenter and Warner Bros. Television — has cast several principal characters:
Chris Cooper (Al Templeton) - The irascible owner of Al's diner, a mentor/friend to Jake. His appeal to save Kennedy sends Jake on his incredible mission. (IMDB)
Sarah Gadon (Sadie Dunhill) - Sadie is the luminous, sharp librarian in 1960s Jodie, Texas. She falls in love with Jake, unaware of his double life. (IMDB)
Cherry Jones (Marguerite Oswald) - Lee Harvey Oswald's mother. She is as needy and difficult as her infamous son. (IMDB)
Daniel Webber (Lee Harvey Oswald) - One of the most discussed figures in American history and an enigma even to himself. (IMDB)
George MacKay (Bill Turcotte) - A young, guileless bartender from 1960s Kentucky, Bill becomes Jake's ally. (IMDB)
Lucy Fry (Marina Oswald) - Lee Harvey Oswald's Russian wife. She is a knockout and challenged to make her way in a foreign country with her unpredictable husband. (IMDB)
Leon Rippy (Harry Dunning) - A kind, soft-spoken and damaged janitor at Jake's school in 2015; his traumatic early life in the 1960's has a surprising impact on Jake. (IMDB)
Academy Award winner Kevin Macdonald (IMDB) has also signed on to direct and executive produce the first two hours of the nine-hour event series. Based on Stephen King's best-selling 2011 novel published by Simon & Schuster imprint Scribner, 11/22/63 follows high school English teacher Jake Epping (previously announced James Franco - IMDB), who travels back in time to try to prevent the assassination of President John F. Kennedy in Dallas on the fateful date in American history.
James Franco to Star in 11/22/63
Posted: February 12th, 2015
Hulu, Warner Brothers and Bad Robot have announced that James Franco will star in the nine-episode television adaptation of 11/22/63.
Adapted by Bridget Carpenter and set to run exclusivinly on Hulu, the event series will be Executive Produced by Stephen King, JJ Abrams, Bridget Carpenter and Bryan Burk. James Franco is also slated to produce for the series.

More on Deadline Hollywood
Hulu Announces 11/22/63 Series
Posted: September 22, 2014
Hulu has announced a nine-hour event series production of 11/22/63 in a collaboration between Hulu and Warner Brothers TV. The series will debut in the U.S. in 2015 and Warner Bros. Worldwide Television Distribution will distribute 11/22/63 globally.

More Information on: Entertainment Weekly | Variety

Order Now:
Order the Signed Limited Edition Hardcover from Scribner

Order 11/22/63 Hardcover: Amazon | Barnes & Noble | IndeBound | Simon & Schuster | More

Order 11/22/63 eBook: Kindle | Nook | iBookstore | Sony eReader | More

Order 11/22/63 Enhanced eBook: iBookstore

Order 11/22/63 AudioBook: Amazon | Barnes & Noble | Audible.com | SimplyAudioBooks.com | More