Check out the brand new music video of "In" - the first track off the Carrie: The Musical - Premiere Cast Recording, a vibrant adaptation of Stephen King's iconic 1974 novel. "In" introduces audiences to the intense pop-infused score composed by Academy Award winners Michael Gore (Fame, Terms of Endearment) and Dean Pitchford (Fame, Footloose), with a book by Lawrence D. Cohen, who also wrote the screenplay for the unforgettable 1976 film by Brian DePalma.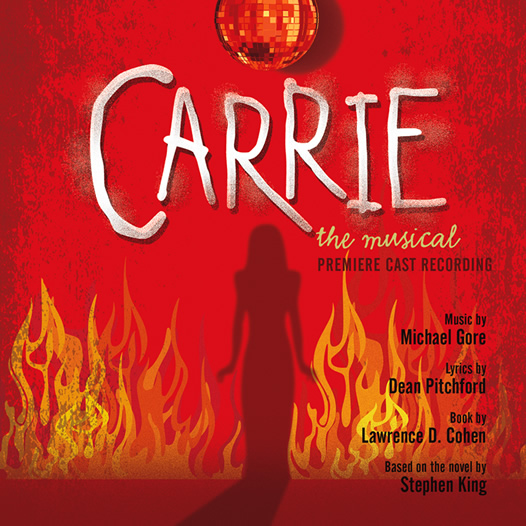 Order on GhostlightRecords.com
Use code KINGFAN for pre-order to receive
10% off and free domestic (U.S.) shipping.
Order on Amazon.com Order on iTunes