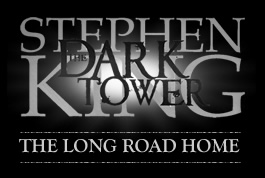 The Long Road Home #5


(Spoiler Warning)

With Roland's spirit still trapped in the court of the Crimson King, the dark ruler makes the young gunslinger a shocking offer: In exchange for his life, Roland must climb with the King to the top of the Tower where they will jointly claim the throne that overlooks all creation—and then utterly destroy it! Should Roland refuse, his life will be forfeit and the Crimson King will rule the coming Chaos alone. The fate of creation rests in Roland's hands in this concluding chapter in the sensational second arc enlarging on Stephen King's magnum opus. You must not miss it!



Scroll down for an excerpt from LRH #5.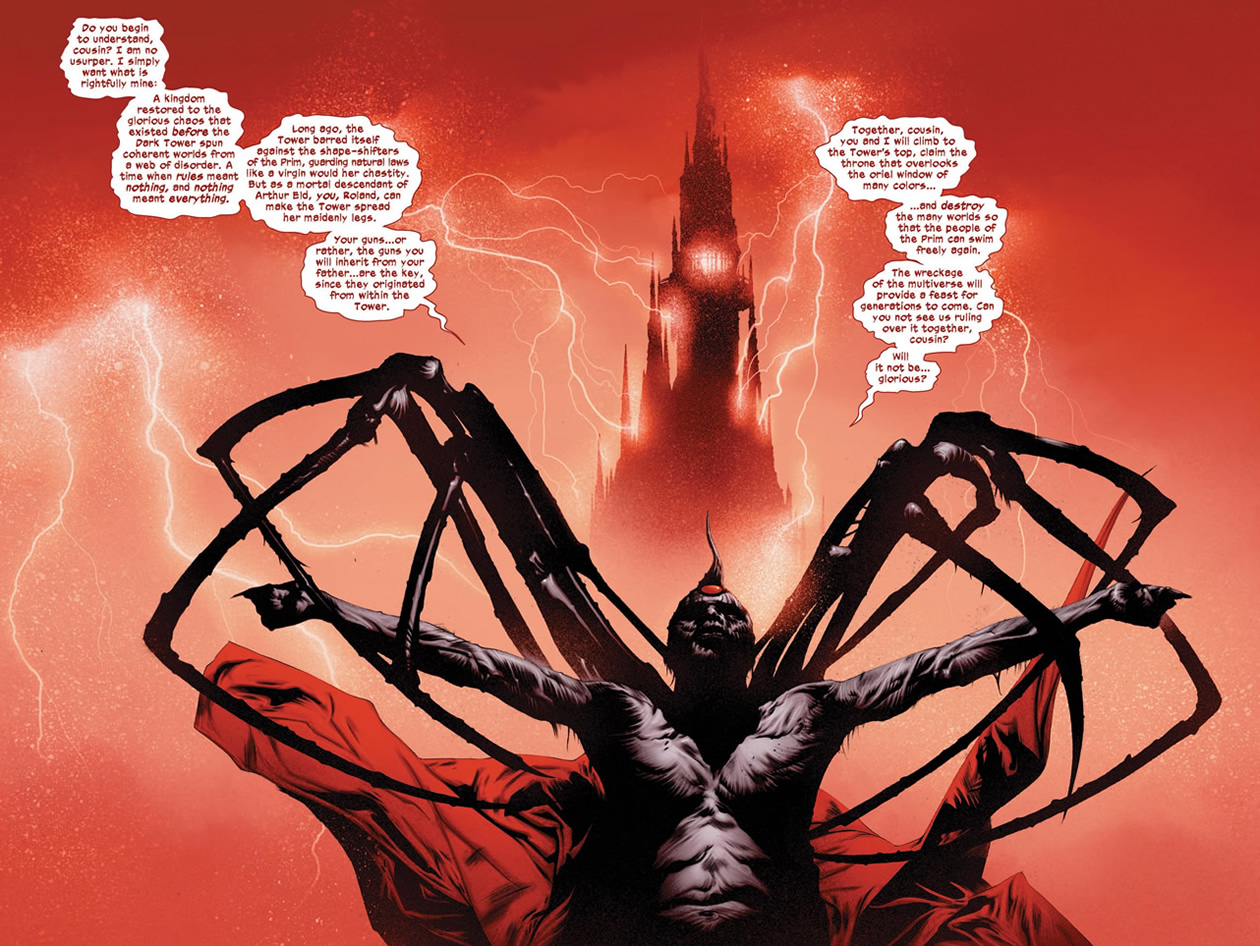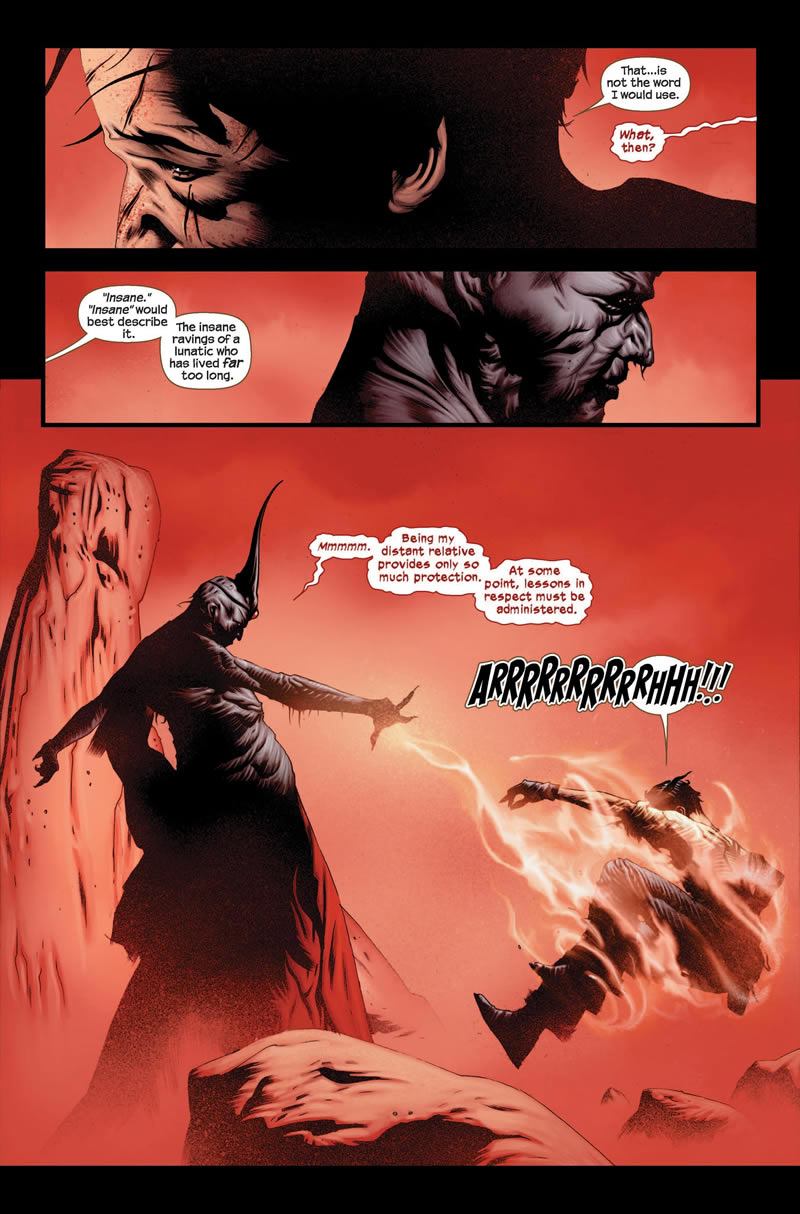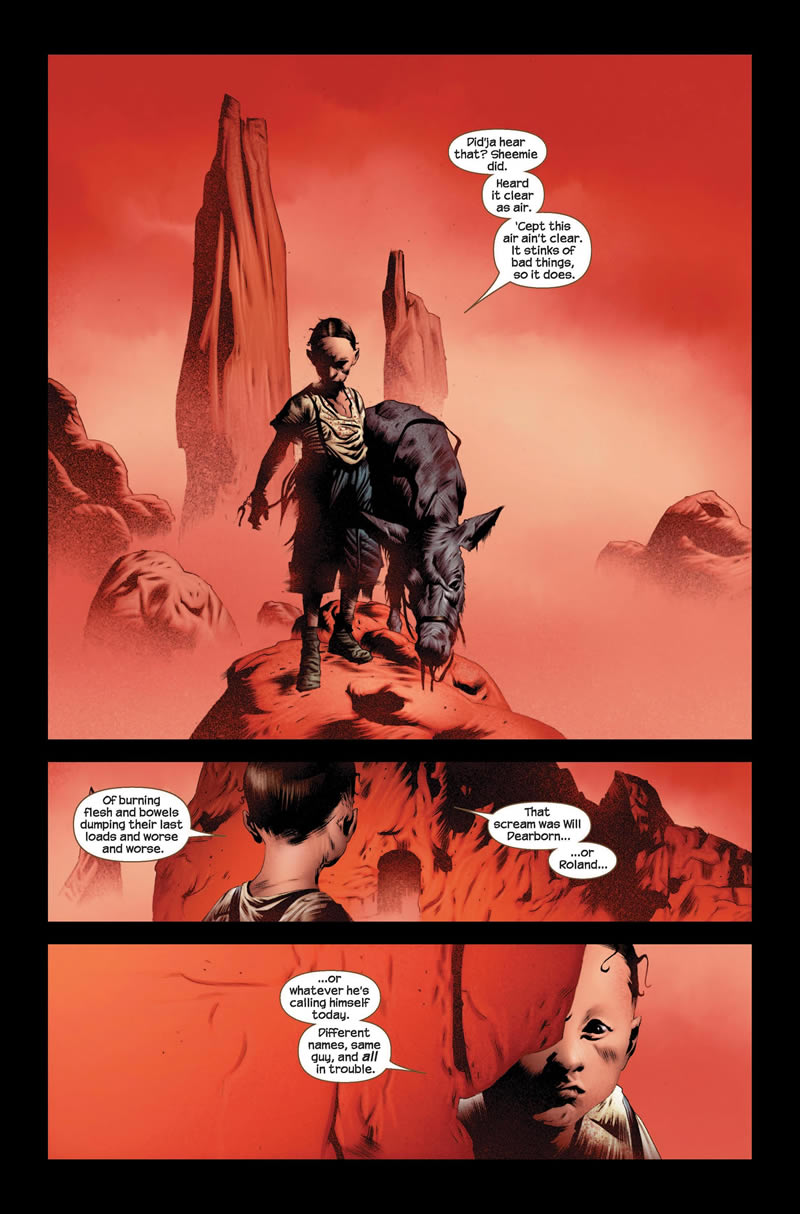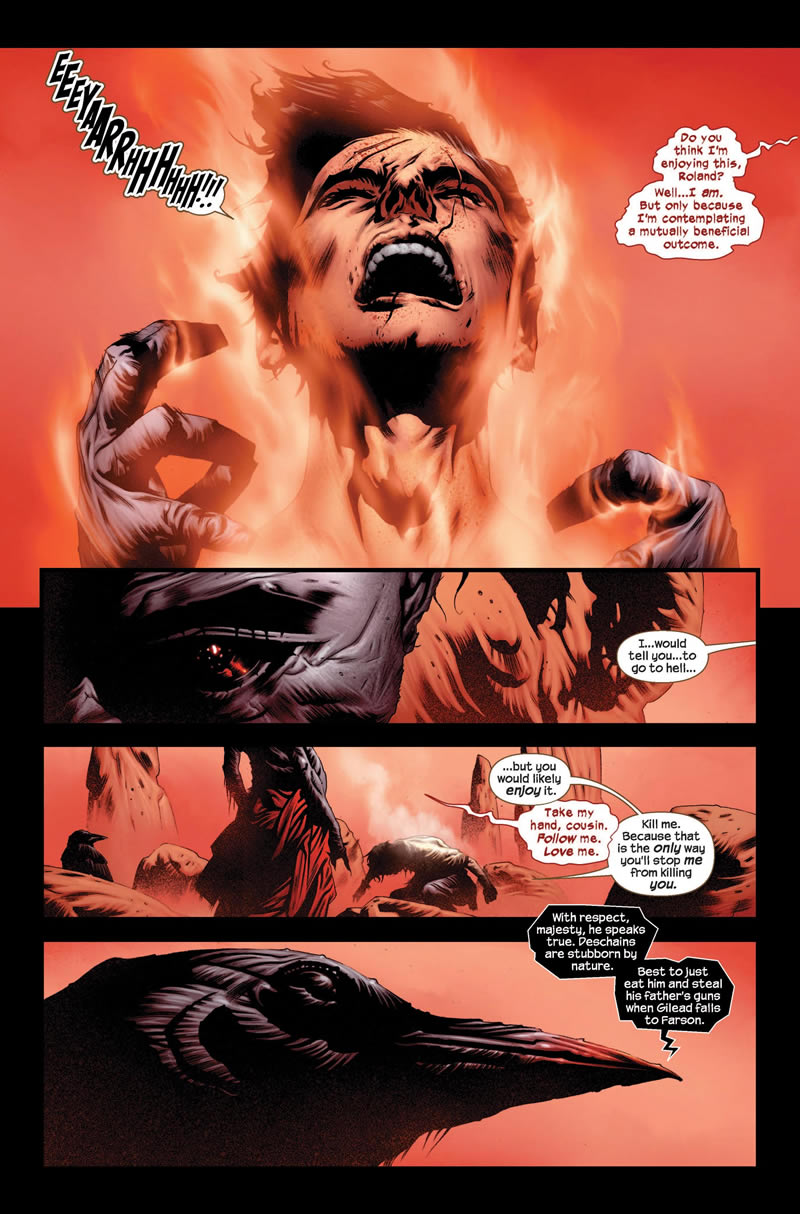 © Copyright 2008 Marvel Entertainment Inc.