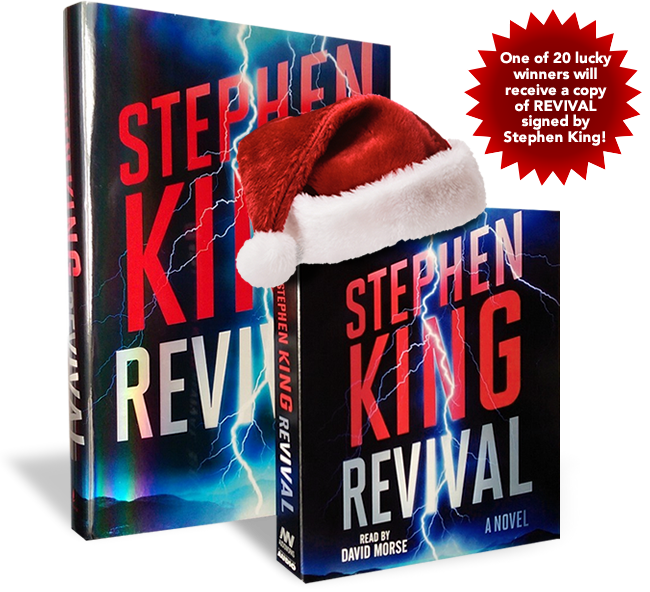 CELEBRATE THE HOLIDAYS WITH STEPHENKING.COM
ENTER TO WIN HARDCOVER & AUDIOBOOK EDITIONS OF REVIVAL
At StephenKing.com we believe it's best to give AND receive. So enter the Revival Holiday Sweepstakes and capture the true essence of the season. Of the entries, 20 people will be chosen at random to receive a hardcover and an audiobook edition of Revival — one to keep and one to give to a loved one. Plus! One lucky winner will receive their hardcover copy of Revival signed by Stephen.
The Revival Holiday Sweepstakes runs Monday, December 8th at 9am EST through Monday, December 22nd at 8:59:59am EST, and is open to residents of the United States.
Happy holidays, and good luck!
We're sorry, but this contest is now closed. We will announce the winners via email on or about the 22nd of December, 2014.