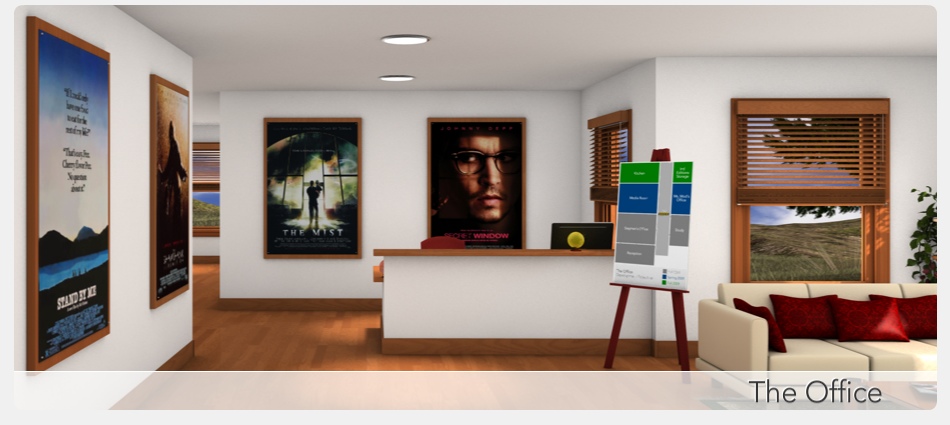 The Office
The Office is a must see app for any diehard fan of Stephen's works. Based on Stephen's real-world business office, The Office is a special project here on the official web site. With hundreds of items to learn about, The Office enables users to virtually explore Stephen's office and examine points of interest.
 
Within the application is an expansive easter-egg, trivia game based on some of Stephen's most notable books and movies. Users will also find tons of memorabilia from throughout Stephen's career to examine. There's even some cool digital rewards that can be earned for taking part. Just be sure to read the tutorial when you launch the experience. Have fun. And watch out for Ben!

Please Note: The current version of The Office was built in '07-'08. It marks our very first steps into the world of 3D content creation here on StephenKing.com. As we move towards the future, we intend to rebuild and expand The Office using more sophisticated 3D technology and controls.