Available September 26
Sleeping Beauties by Stephen & Owen King
In a future so real and near it might be now, something happens when women go to sleep; they become shrouded in a cocoon-like gauze. If they are awakened, if the gauze wrapping their bodies is disturbed or violated, the women become feral and spectacularly violent; and while they sleep they go to another place...
The men of our world are abandoned, left to their increasingly primal devices. One woman, however, the mysterious Evie, is immune to the blessing or curse of the sleeping disease. Is Evie a medical anomaly to be studied? Or is she a demon who must be slain?
Set in a small Appalachian town whose primary employer is a women's prison, SLEEPING BEAUTIES is a wildly provocative, gloriously absorbing father/son collaboration between Stephen King and Owen King.
Scribner Presents Stephen & Owen King
Sleeping Beauties North American Book Tour
September 26th, 2017 New York City
September 27th, 2017 Annandale-on-Hudson, NY Details & Tickets
September 28th, 2017 Newton Centre, MA SOLD OUT
September 29th, 2017 Naperville, IL Details & Tickets
September 30th, 2017 Milwaukee, WI SOLD OUT
October 1st, 2017 St. Louis, MO SOLD OUT
October 2nd, 2017 Missoula, MT
October 3rd, 2017 Portland, OR
October 5th, 2017 Toronto, ON, Canada
October 6th, 2017 Sarasota, FL

More details coming soon.
September 27th, 2017
Oblong Books & Music - Annandale-on-Hudson, NY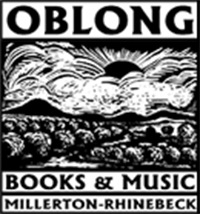 Event date: Wednesday, September 27, 2017 - 7:00pm
Event address: The Fisher Center for the Performing Arts at Bard, 60 Manor Ave, Annandale-on-Hudson, NY 12504
Presented by Oblong Books & Music in collaboration with the Richard B. Fisher Center for the Performing Arts at Bard College
Tickets: $40 includes one copy of SLEEPING BEAUTIES*
Stephen King, author of over 50 worldwide bestsellers and fellow author (and son) Owen King discuss their provocative and gloriously absorbing new collaboration. Set in a small Appalachian town whose primary employer is a women's prison, Sleeping Beauties is the highest of high-stakes stories: what might happen if women disappeared from the world of men? Scheduled for release on September 26, this event comes at the start of their national book tour.
*As a special bonus, a limited number of attendees will randomly receive a signed copy / This event includes an audience Q&A but will not include a public book signing.
September 28th, 2017
Newtonville Books - Newton Centre, MA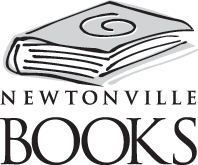 SOLD OUT
Newtonville Books is proud to present an evening with Stephen King and his son, Owen King, authors of SLEEPING BEAUTIES. Individual tickets for this event are $35. Each ticket guarantees entry to the event as well as a hardcover edition of SLEEPING BEAUTIES.
TICKETS MUST BE PURCHASED ONLINE VIA THE TICKET AGENT BROWN PAPER TICKETS. NO PHONE CALLS, PLEASE.
PLEASE CAREFULLY READ THE TICKETING GUIDELINES BEFORE PURCHASING YOUR TICKET:
—Every attendee must purchase a ticket.
—Due to capacity limits, each person is allowed to purchase a maximum of two 2 tickets.
— You must present the ticket for entry. No ticket, no entry, no exceptions.
—All tickets are non-transferable. No exceptions. If you purchase your ticket from a third party vendor, it will not be honored. At the date of the event you will be required to show a valid ID to enter. If you purchased more than one ticket, your plus one must arrive and enter with you.
—Purchasing a ticket guarantees entry to the event as well as a hardcover edition of SLEEPING BEAUTIES. As a special bonus, we've been told that a limited number of attendees will randomly receive signed copies, so we wish you luck! All books (signed and unsigned) will be distributed at the end of the event. This event will not include a public book signing.
EVENT DETAILS
Date: Thursday, September 28
Start time: 7PM
Doors open: 6PM
Venue: First Baptist Church of Newton, 848 Beacon St, Newton Centre. The venue is accessible via the Green Line (D) to Newton Centre stop. The Newton Centre parking lot is located diagonally across Beacon from the church as well.
Fine Print: We are unable to issue refunds for any reason.
Please note that this event will not be held at the bookstore, but at First Baptist Church in Newton Centre, on the corner of Beacon and Centre Street. (848 Beacon St.)
Doors will open at 6PM. Event will begin promptly at 7PM. Stephen and Owen will read, talk, and take audience questions and then books will be distributed.
September 29th, 2017
Anderson's Bookshop - Naperville, IL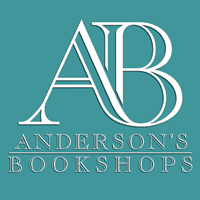 Join Anderson's Bookshop and North Central College for this amazing opportunity! This is a presentation and Q&A event only; there will be no live signing or photo line. There is a limit to FOUR TICKETS PER PERSON.
The event takes place at 7pm on September 29th, 2017 at:
Residence Hall/Recreation Center on campus @ North Central College
440 S. Brainard St.
Naperville, IL
You will receive your book at the event. The authors will not be signing after the event, however a limited number of signed copies will be distributed completely at random.

Parking will be at a premium; campus parking is limited. Please plan ahead and consider carpooling, cab/Uber, Tuk Tuk Naperville service, or public transportation (the Naperville train station is a 15 minute walk). Downtown Naperville offers four parking garages, some valet parking, and there is street parking throughout the area per Naperville city ordinance.

Here's what you get with each ticket:
Admittance for one person
A copy of the book, "Sleeping Beauties" handed to you at the event
A presentation
Audience Q&A with previously submitted questions (email your question to ginny@andersonsbookshop.com)

Here's what you shouldn't expect:
An autographed book or personalization
The opportunity to meet Stephen or Owen personally or get a photo

Naperville offers a wide variety of dining options, hotels and shopping, all within walking distance of the event venue as well as options closer to the highways.

See you there!

PLEASE NOTE that this event follows the authors' and publisher's wishes. Anderson's Bookshop is not responsible for changes made by the authors to the guidelines prior to or during the event. Your understanding is appreciated.

Tickets are non-refundable. If you miss the event, in order to receive your book you will need to contact us within 30 days of the event.
Tickets will go on sale on Tuesday, June 27th, 2017.
CLICK HERE FOR TICKETS
September 30th, 2017
Boswell Book Co. - Milwaukee, WI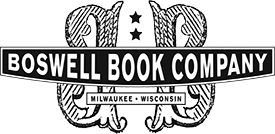 SOLD OUT
Boswell Book Company presents an evening with Stephen King and Owen King, in conversation, at the Riverside Theater. Tickets are $32.50, not including tax and fees. There will be a special presale on Wednesday, June 14, 12 Noon, with sales to the general public starting Friday, June 16, 12 Noon. A limited number of tickets will be available on sale at the Riverside Theater box office on June 14 and 16 only. There is a limit of four tickets per order for this event.
We suggest subscribing to Boswell's email newsletter to get more information about the presale. You can also sign up for the Pabst Theater Group email newsletter.
We expect this event to sell out extremely quickly.
CLICK HERE FOR TICKETS.
Each ticket guarantees entry to the event, as well as one hardcover edition of Sleeping Beauties. Please note that there will be no author signing at this event. But as a special bonus, up to 400 lucky attendees will randomly receive a pre-signed copy.
Here are a few questions you might have.
1. How can I take part in the pre-sale?
Check your Boswell or Pabst Theater Group email newsletter for details.
2. How much time do I have to buy a ticket?
Mr. King's events sell out within days. We spoke to another store that sold out in 15 minutes for the last tour.
3. Can I buy books at the box office?
A limited number of box office tickets will be set aside. The theater will hold enough tickets to cover the folks who are in line on both Wednesday, June 14 or Friday, June 16 at the Noon starting time. If you come at 1 pm, you will likely be out of luck, so if you can't be there by Noon, do not use this option.
4. I am an observerant Jew and celebrate Yom Kippur. Stephen King is my favorite author. What should I do?
We checked with a few of our customers and the Chabad website and noted that the Yom Kippur holiday ends at 7:15 pm. We were able to move our normal starting time of 6:30 or 7 pm to 8 pm. We understand this isn't a perfect solution, but it makes getting to the theater at 8 pm possible.
5. Has either Mr. King done an event in Milwaukee?
We've checked with a few experts and to our knowledge, the answer is no. If it happened, it was more than 30 years ago.
6. I can't make this date work. What do I do?
I suggest planning an exciting vacation to one of the other cities where Stephen King and Owen King are in conversation. Pick the city you can drive (or fly) to and make sure you are getting reports from Stephen King's website.
7. Can I get a signed copy of Sleeping Beauties?
400 lucky attendees to the show will get a signed copy of Sleeping Beauties. Alas, we cannot take any additional signing request. There is no autograph session at this event.
October 1st, 2017
Left Bank Books - St. Louis, MO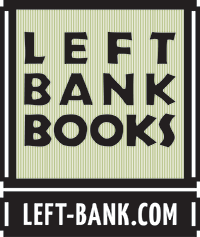 SOLD OUT
Sunday, October 1, 2017 - 7:00pm
J. Scheidegger Center for the Arts at Lindenwood University
2300 W Clay St
Saint Charles, MO 63301
Left Bank Books welcomes bestselling authors Stephen & Owen King, who will discuss their new novel, Sleeping Beauties, followed by a Q&A!
Ticket Information:
– A $40 (includes tax service fee) ticket admits ONE person and includes ONE copy of Sleeping Beauties. Tickets available below.
Event Guidelines:
– Limit four tickets per person. Ticket purchaser must be present with valid ID to receive their will call tickets at event.
– Ticket guarantees entry to the event as well as a hardcover edition of Sleeping Beauties.
– 400 attendees will receive signed copies, DISTRIBUTED AT RANDOM, so we wish you luck! All books (signed and unsigned) will be distributed at the end of the event.
– This event will NOT include a public book signing.
– Those who purchase a ticket and do not attend the event must pick up their copy of Sleeping Beauties or contact Left Bank Books to arrange for shipping within 60 days of the event.
Sleeping Beauties: The Deluxe Special Edition
A Collectible Limited ONE TIME PRINTING of this Chilling New Epic Novel by Stephen King and Owen King!
The exclusive Cemetery Dance Special Limited Edition will be published in three states, all of them printed in two colors and bound in fine materials, and there will be no second printings.
Available September 26th, 2017
Sleeping Beauties by Stephen & Owen King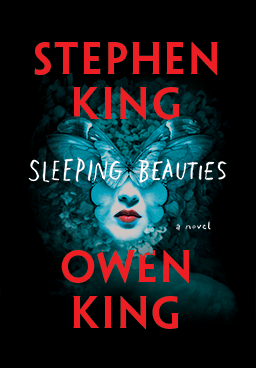 But Lila Norcross wasn't asleep.
She had read in a magazine article, probably while waiting to have her teeth cleaned or her eyes checked, that it took the average person fifteen to thirty minutes to fall asleep. There was a caveat, however, of which Lila hardly needed to be informed: one needed to be in a calm state of mind, and she was not in that state. For one thing, she was still dressed, although she had unsnapped her pants and unbuttoned her brown uniform shirt. She had also taken off her utility belt. She felt guilty. She wasn't used to lying to her husband about little things, and had never lied about a really big thing until this morning.
Crack-up on Mountain Rest Road, she had texted. Don't try calling, we need to get the mess cleaned up. This morning she had even added a bit of verisimilitude that now pricked her like a thorn: Cat litter all over the highway! Needed a bulldozer! But a thing like that would be in Dooling's weekly paper, wouldn't it? Only Clint never read it, so perhaps that would be all right. But people would talk about such a humorous happenstance, and when they didn't, he'd wonder . . .
"He wants to be caught," she had said to Clint when they were watching an HBO documentary—The Jinx, it was called—about a rich and eccentric serial killer named Robert Durst. This was early in the second of six episodes. "He would never have agreed to talk to those documentary guys if he didn't." And sure enough, Robert Durst was currently back in jail. The question was, did she want to be caught?
If not, why had she texted him in the first place? She told herself at the time it was because if he called and heard the background noise in the Coughlin High School gymnasium—the cheering crowd, the squeak of sneakers on the hardwood, the blare of the horn—he would naturally ask where she was and what she was doing there. But she could have let his call go to voicemail, right? And returned it later?
I didn't think of it, she told herself. I was nervous and I was upset.
True or false? This morning she leaned toward the latter. That she had been weaving a tangled web on purpose. That she wanted to force Clint to force her to confess, and for him to be the one to pull the unraveling string.
It occurred to her, ruefully, that for all her years of experience in law enforcement, it was her husband, the psychiatrist, who would make the far better criminal. Clint knew how to keep a secret.
Lila felt as though she'd discovered that there was a whole other floor in her home. Quite by accident she had pressed a certain scuffed spot on the wall and a stairwell had been revealed. Just inside the secret passage was a hook and draped on that hook was a jacket of Clint's. The shock was bad, the pain was worse, but neither compared to the shame: How could you fail to perceive? And once you did become aware, once you did wake up to the reality of your life, how could you live a second longer without screaming it out loud? If the discovery that your husband, a man you had spoken to every day for over fifteen years, the father of your child, had a daughter that he had never mentioned—if that didn't warrant a scream, a throat-ripping howl of rage and hurt, then what did? Instead, she had wished him a good day, and lain down.
Weariness at last began to catch up and iron out her distress. She was finally going down, and that was good. This would look simpler after five or six hours of sleep; she would feel more settled; she would be able to talk to him; and maybe Clint could help her understand. That was his job, wasn't it? Making sense of life's messes. Well, did she ever have a mess for him! Cat litter all over the road. Cat shit in the secret passage, cat litter and cat shit on the basketball court, where a girl named Sheila dropped her shoulder, making the defender scramble back, then crossed over and headed for the hoop.
A tear dripped down her cheek and she exhaled, close to the escape of sleep.
Something tickled her face. It felt like a strand of hair or maybe an errant thread from the pillowcase. She brushed it away, slipped a little deeper toward true sleep, and was almost there when her phone bugled at her from the utility belt laid across the cedar chest at the foot of the bed.
She opened her eyes and swam into a sitting position. That thread or hair or whatever it was brushed her cheek; she swatted it away. Clint, if that's you—
She got the phone, stared at the screen. Not Clint. The single word was BASE. The clock read 7:57 AM. Lila thumbed ACCEPT.
"Sheriff? Lila? Are you up?"
"No, Linny, this is all a dream."
"I think we might have a big problem."
Linny was clipped and professional. Lila gave her full marks for that, but her accent had crept back into her voice, not I think we have a big problem but Ah thank, which meant she was serious and worried. Lila popped her eyes wide, as if that would help her wake up faster.
"Caller reported multiple homicides out by Adams Lumberyard. She might have been wrong about that, or lying, or even hallucinating, but there certainly was one hell of a bang. You didn't hear it?"
"No. Tell me exactly what you got."
"I can play the call—"
"Just tell me."
Linny told her: stoned woman, hysterical, says there's two dead, Avon Lady did the deed, explosion, visible smoke.
"And you sent—"
"Unit Four. Terry and Roger. According to their last call-in, they're less than a mile away."
"Okay. Good."
"Are you—"
"On my way."
She was halfway to the cruiser parked in the driveway when she became aware of Anton Dubcek staring at her. Shirtless, pecs gleaming, pants riding (barely) the spars of his hipbones, the pool guy appeared to be auditioning for the position of May pin-up boy on a Chippendales calendar. He was at the curb by his van, retrieving some piece of pool cleaning equipment. "Anton the Pool Guy" written on the side in Florentine script.
"What are you looking at?"
"Morning glory," Anton said, and favored her with a radiant smile that had probably charmed every barmaid in the Tri-Counties.
She looked down and saw that she had neither tucked in nor buttoned her shirt. The plain white bra beneath showed a lot less than either of her two bikini tops (and a lot less glamorously), but there was something about men and underwear; they saw a girl in a bra, and it was like they had just won fifty on a five-buck Dollars 'N' Dirt scratch ticket. Hell, Madonna had made a career of it back in the day. Probably before Anton was born, she realized.
"Does that line work, Anton?" Buttoning and tucking in. "Ever?"
The smile widened. "You'd be surprised."
Ah, such white teeth. She wouldn't be surprised.
"Back door's open, if you want a Coke. Lock it behind you when you leave, okay?"
"Roger-wilco." He snapped off a half-assed salute.
"And no beer. It's too early even for you."
"It's always five o'clock somewh—"
"Spare me the lyrics, Anton. It was a long night and if I don't manage some shut-eye down the line, it's going to be a long day."
"Roger that, too. But hey, Chief, I got bad news: pretty sure you got Dutch Elm out back. You want me to leave you the phone number for my tree guy? You're not going to want to let that—"
"Whatever, thanks." Lila didn't care about the trees, not this morning, although she had to appreciate the thoroughness of the bad timing: her lies, Clint's omissions, exhaustion, fire, corpses, and now infested trees, all before nine o'clock. The only thing missing was Jared breaking an arm or something, and Lila would have no choice but to go to St. Luke's and beg for Father Lafferty to take her confession.
She backed down the driveway, headed east on Tremaine Street, did a California stop that would have earned her a ticket if she hadn't been the sheriff, saw the smoke rising out Route 17 way, and hit the jackpot lights. She'd save the siren for the three blocks that constituted downtown Dooling. Give everyone a thrill.
Although Lila had never actually shot anyone, she had drawn her gun on five occasions and fired it into the air once (and oy vey, the paperwork just for doing that). Like Terry and Roger and all the others in her small band of blue knights, she had cleaned up the human wreckage from plenty of mishaps on the county roads (usually with the smell of alcohol still hanging in the air). She had dodged flying objects, broken up family disagreements that turned physical, administered CPR, and splinted broken limbs. She and her guys had found two children lost in the woods, and on a handful of occasions she had been puked upon. She had experienced a great deal during her fourteen years in law enforcement, but she had never encountered a bloodstained woman in nothing but a flannel shirt strolling up the centerline of Dooling County's main highway. That was a first.
She crested Ball's Hill doing eighty, and the woman was less than a hundred feet from the cruiser. She made no effort to dodge either right or left, but even in that hair-thin moment Lila saw no deer-in-the-headlights expression on her face, just calm observation. And something else: she was gorgeous.
Lila couldn't have stopped in time even if she'd had a full night's sleep—not at eighty. She swung the wheel to the right instead, missing the woman in the road by mere inches, and not entirely missing her, at that; she heard a clup sound, and suddenly the outside mirror was reflecting Lila herself instead of the road behind.
Meanwhile, she had Unit One to contend with, a projectile now barely under her control. She hit a mailbox and sent it flying into the air, the post twirling like a majorette's baton before it crashed to the earth. Dust spumed up behind her, and she could feel the heavy cruiser wanting to slide ditchward. Braking wouldn't save her, so she stepped down on the accelerator instead, increasing her speed, the cruiser tearing up the rightside shoulder, gravel pinging off the undercarriage. She was riding at a severe slant. If the ditch captured her she would roll, and chances that she would ever see Jared graduate high school would shrink drastically.
Lila feathered the wheel to the left. At first the car slid, but then it caught hold and roared back onto the highway. With tar under her again she hit the brakes hard, the nose of the cruiser dipping, the deceleration pushing her so hard against her seatbelt that she could feel her eyes bulging.
She stopped at the end of a long double track of burned rubber. Her heart was hammering. Black dots floated in front of her eyes. She forced herself to breathe so she wouldn't faint, and looked into the rearview mirror.
The woman hadn't run into the woods, nor was she beating feet up Ball's Hill, where another road forked off toward the Ball Creek Ferry. She was just standing there, gazing over her shoulder. That glance-back, coupled with the woman's bare butt protruding from under the tail of her shirt, was strangely coquettish; she looked like a pin-up on an Alberto Vargas calendar.
Breathing fast, her mouth metallic with the taste of spent adrenalin, Lila backed into the dirt driveway of a neat little ranch home. A woman was standing on the porch with a toddler cradled in her arms. Lila powered down her window and said, "Go back inside, ma'am. Right now."
Without waiting to see if the bystander would do as ordered, Lila shifted to drive and rolled back up Ball's Hill toward where the woman stood, being careful to swerve around the dead mailbox. She could hear her bent front fender scraping one of her tires.
The radio blurped. It was Terry Coombs. "Unit One, this is Four. You there, Lila? Come back. We got a couple of dead meth cookers out here past the lumberyard."
She grabbed the mic, said, "Not now, Ter," and dropped it on the seat. She stopped in front of the woman, unsnapped the strap on her holster, and, as she got out of Unit One, pulled her service weapon for the sixth time in her career as a law enforcement officer. As she looked at those long, tanned legs and high breasts she flashed back to her driveway—could it only have been fifteen minutes ago? What are you looking at? she had asked. Anton had replied, Morning glory.
If this woman standing in the middle of Dooling Town Road wasn't morning glory, Lila had never seen it.
"Hands up. Put them up, right now."
The Avon Lady, aka Morning Glory, raised her hands.
"Do you know how close you just came to being dead?"
Evie smiled. It lit up her whole face. "Not very," she said. "You had it all the way, Lila."
Lila stood frozen at the edge of the clearing, her neck craned, staring upward. Flocks of moths fluttered around her, brown in the shade, seeming to turn an iridescent gold in the late afternoon sunshine.
She had read somewhere that the tallest tree on earth — a redwood — was just under four hundred feet high. The tree in the center of the clearing looked taller than that, and it was no redwood. It was like no tree she'd ever seen.
Excerpted from SLEEPING BEAUTIES by Stephen King and Owen King. Copyright © 2017 by Stephen King and Owen King.
Reprinted with permission of Scribner, a Division of Simon & Schuster, Inc.