Coming to AT&T's Audience Network on August 9th, 2017
Mr. Mercedes
A demented serial killer taunts a retired police detective with a series of lurid letters and emails, forcing the ex-cop to undertake a private, and potentially felonious, crusade to bring the killer to justice before he can strike again. Based on the bestselling novel by Stephen King. Directed by Jack Bender (Lost, Game of Thrones) and adapted for television by David E. Kelley. All three serve as Executive Producers.
WANT TO WATCH THE FIRST TWO EPISODES FREE? Head over to the Audience Network's Mr. Mercedes page now. Tell 'em Steve sent you.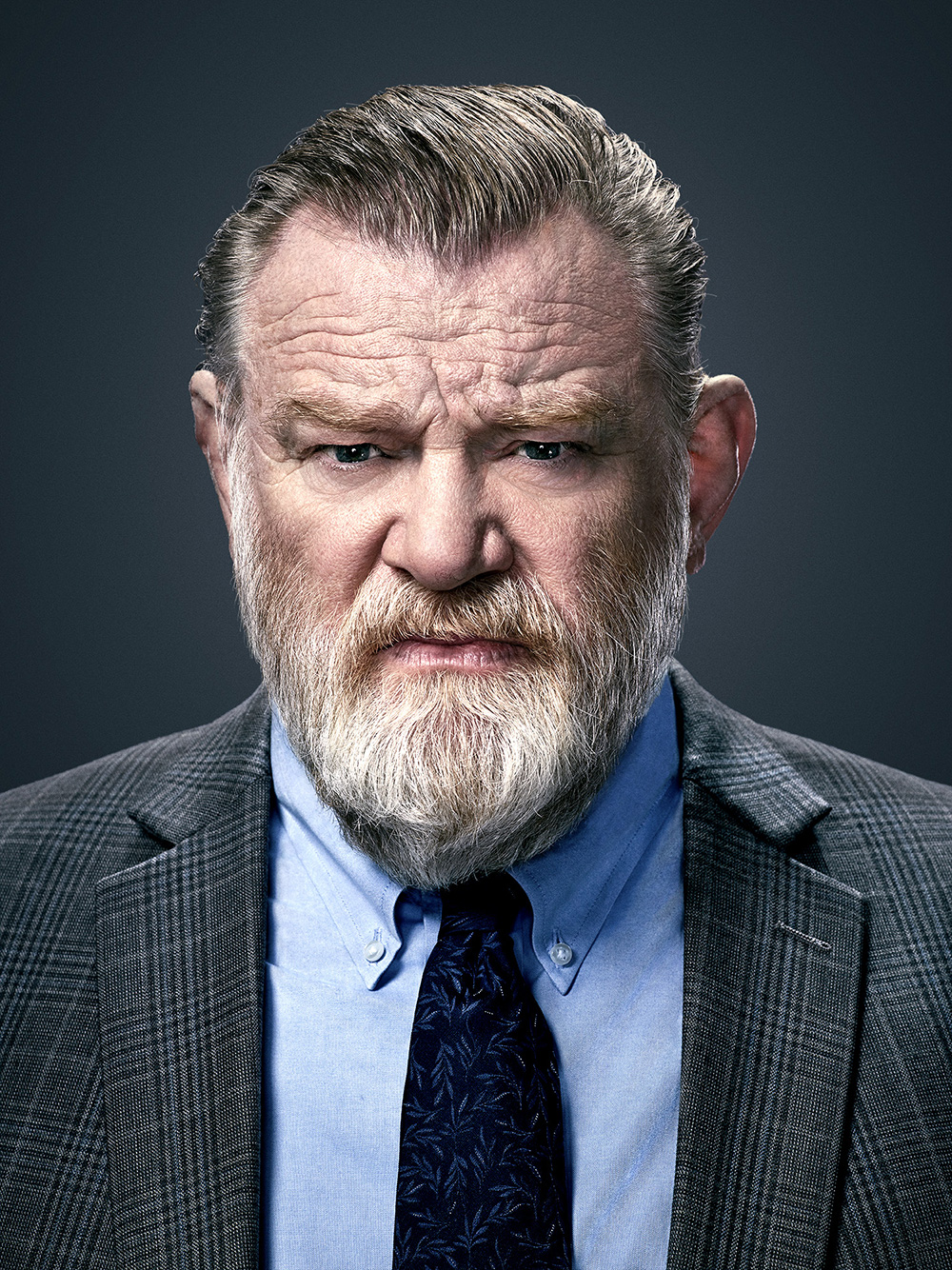 Detective Bill Hodges
Once a highly-respected police detective, he now passes the time yelling at the neighborhood kids, feeding his pet tortoise Fred and drinking a few too many beers – that is until one of his former unresolved cases starts pushing him to an entirely new edge.
---
About Brendan Gleeson: A former teacher, Dublin-born Brendan Gleeson left the profession to pursue a career in his first love – acting. He joined the Irish theater company Passion Machine and has since starred on the stage, in films and on television, winning fans and awards worldwide. Most recently, his films have included Trespass Against Us opposite Michael Fassbender, Vincent Perez's Alone in Berlinopposite Emma Thompson, Assassin's Creed once again with Michael Fassbender, the WB Ben Affleck starrer Live By Night, Ron Howard's In the Heart of the Sea and Suffragette opposite Carey Mulligan and Meryl Streep, once again winning the BIFA Award for Best Supporting Actor.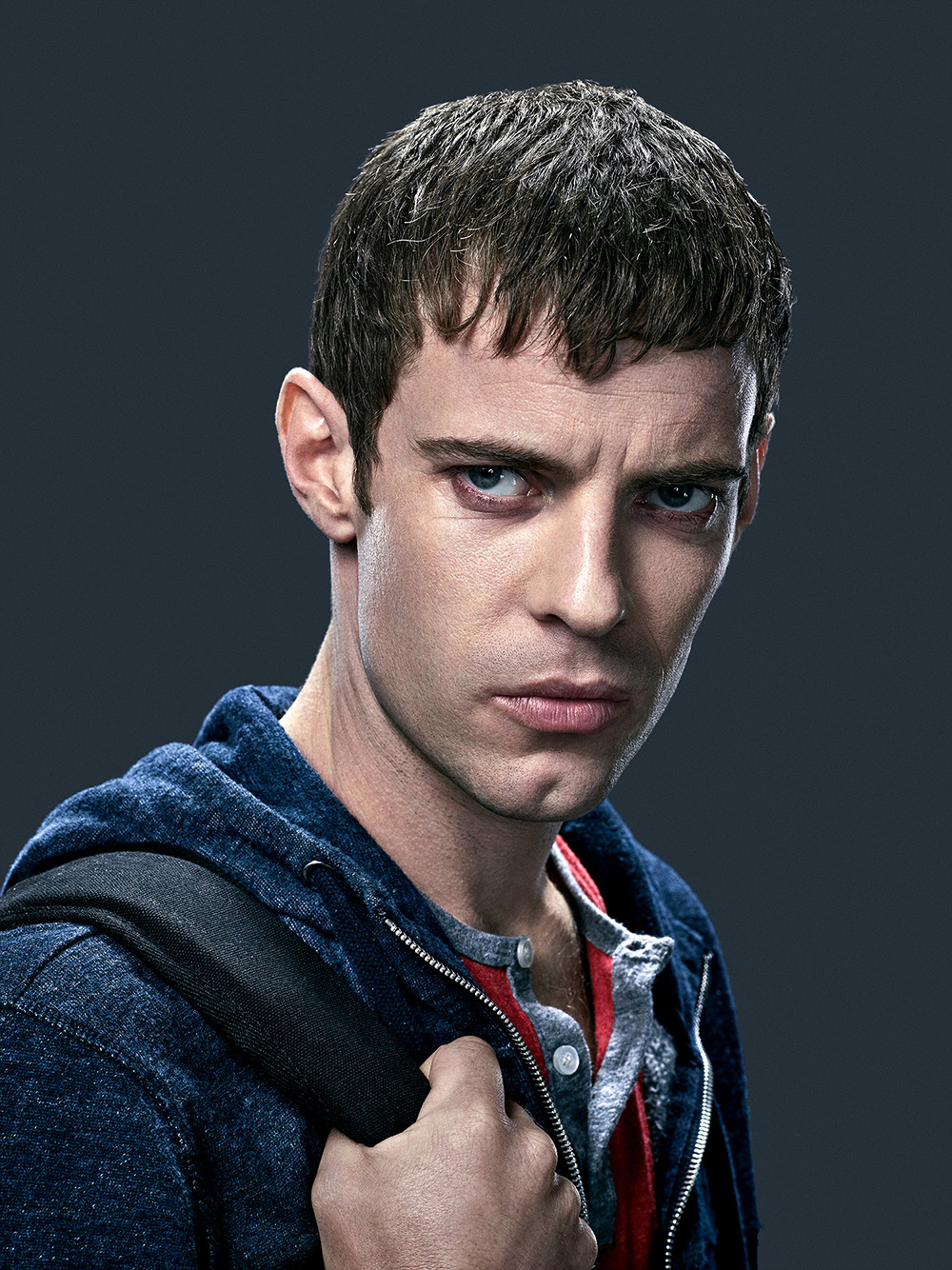 Brady Hartsfield
Whip smart but slightly "off," it's clear that somewhere Brady's life took a wrong turn. When he's not slogging away at his jobs at Supreme Electronix or as the driver of Friendly's Frosteeez Ice Cream Truck, he's using his technological savvy for dark and potentially sinister exploits.
---
About Harry Treadway: English-born actor Harry Treadaway may be best known for starring as "Dr. Frankenstein" on Showtime's popular series Penny Dreadful from 2014-2016. His next films include the Amazon Studios currently untitled Nash Edgerton Project alongside Charlize Theron and Amanda Seyfried, as well as Halo of Stars with Lily Collins and Holliday Grainger. Additional credits include award winning features including Andrea Arnold's Fish Tank, Joy division bio-pic Control, and British cult film Brothers of the Headopposite his real life twin brother Luke. Harry played the lead role in the BAFTA nominated short film Love You More by Patrick Marber, directed by Sam Taylor-Johnson. Harry's theatre credits include Ibsen's Ghosts at the West End, and Tribes at The Royal Court.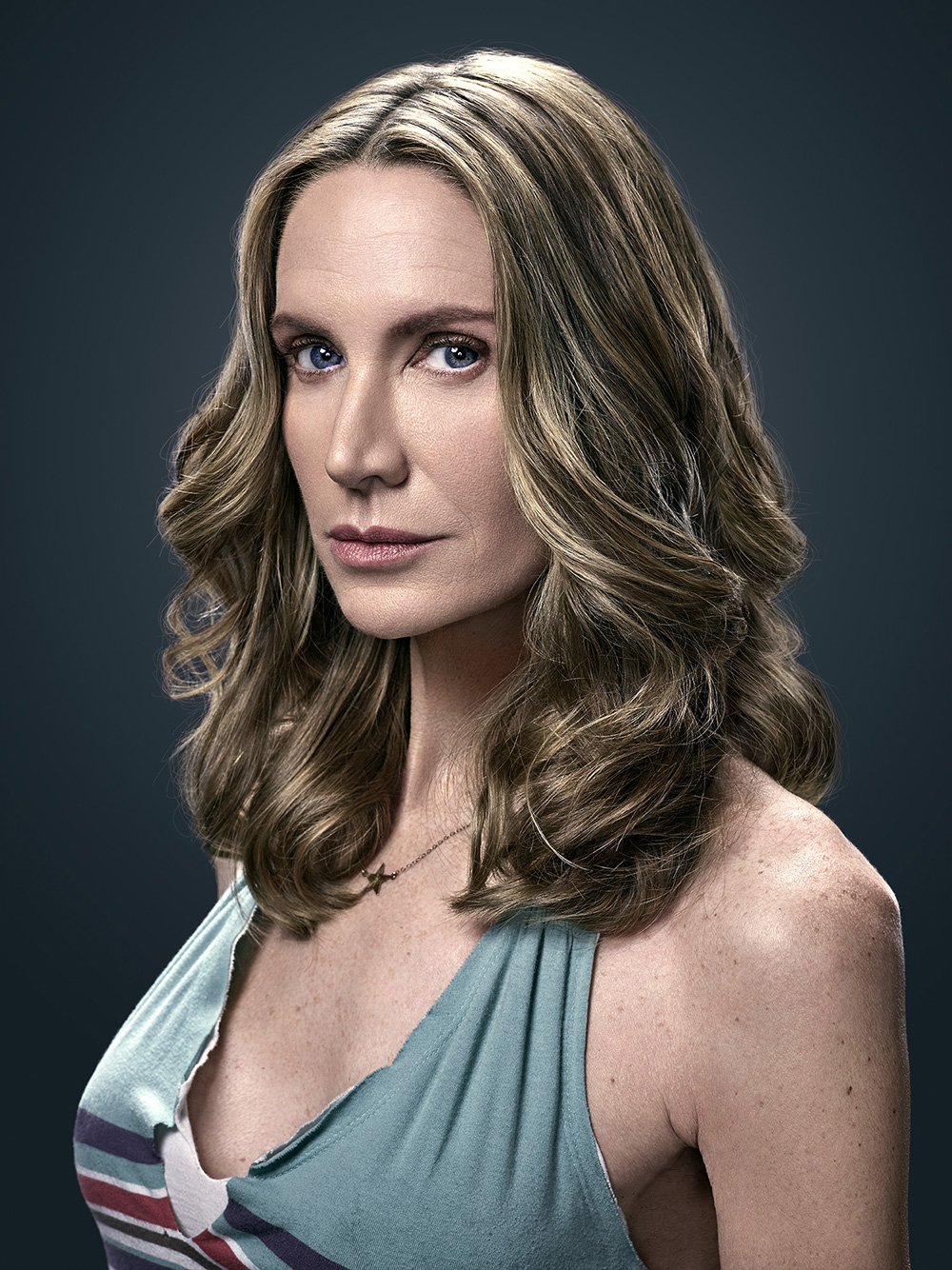 Deborah Hartsfield
Brady's mother, an alcoholic with her glory days behind her, Deborah's love for Brady is nothing short of a sick obsession; the only way she's able to "take care" of her son, is by pleasuring him in a number of inappropriate ways.
---
Kelly Lynch received early praise (and the first of two Independent Spirit Award nominations) as "Dianne", Matt Dillon's strung-out girlfriend in Gus Van Sant's brilliant Drugstore Cowboy. Lynch's range is dazzling—from the sleek villainess in the first Charlie's Angels to Thora Birch's doomed, schizophrenic mother in the Emmy-nominated television movie Homeless to Harvard, to Mickey Rourke's corrupt lover in Michael Cimino's Desperate Hours. Perhaps her most remarkable transformation was as "Ivan Aycock", the gender-bending, courtly drag king in the groundbreaking hit Showtime series The L Word.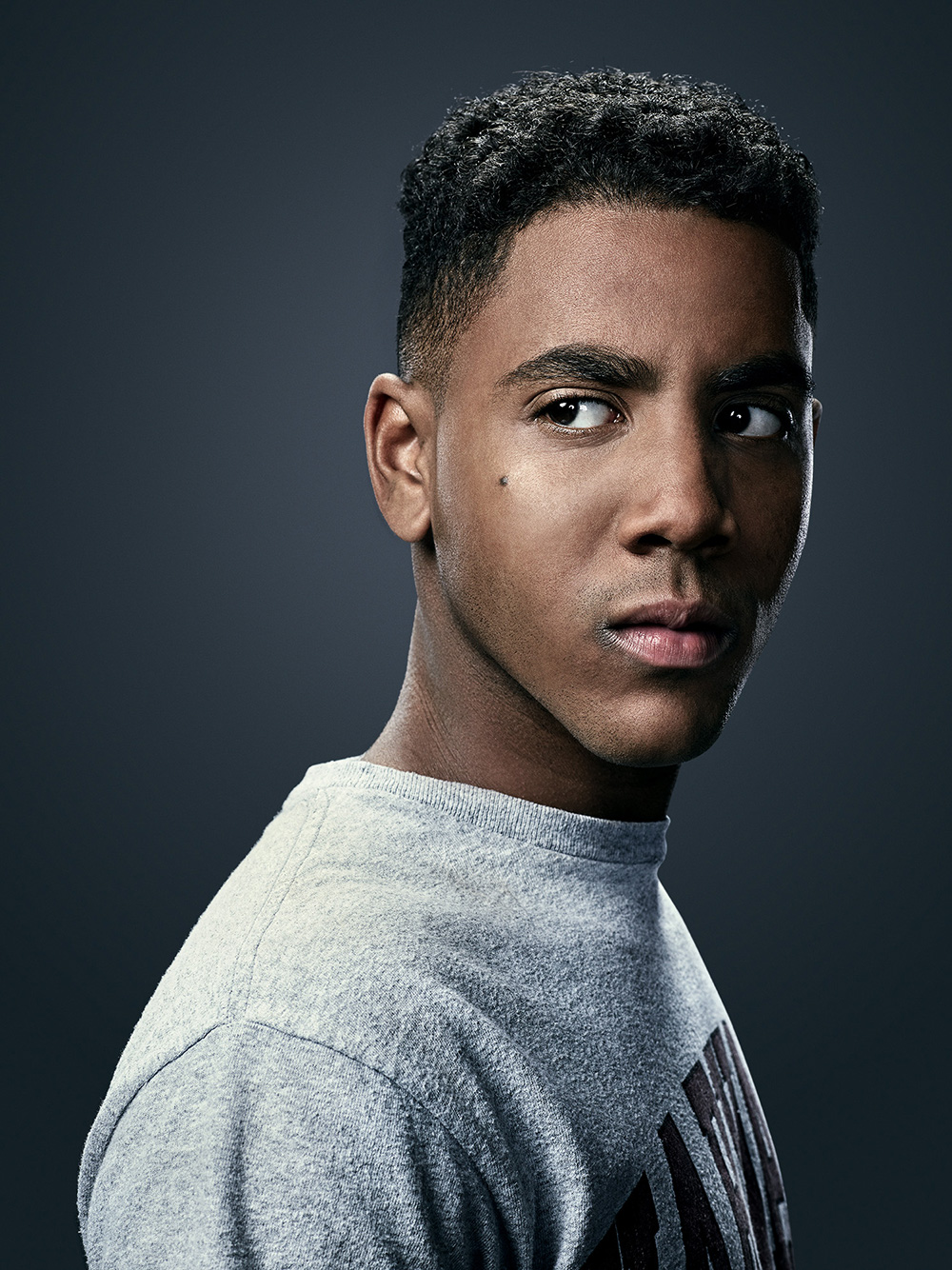 Jerome Robinson
Good-natured but a bit of a smart-ass because he's Harvard bound, Jerome is Hodges' neighbor; he mows Hodges' lawn and also helps Hodges with all things computer-related, which ultimately sucks him into the dark vortex that is the Mercedes killer.
---
A Bronx native, actor Jharrel Jerome made his feature film debut in Barry Jenkins' Academy Award® winning film Moonlight, for which he and his cast mates have earned countless accolades including the Independent Spirit Robert Altman Award and a SAG Awards nomination for Outstanding Performance by a Cast in a Film. Jharrel also recently wrapped production on Anthony Mandler's film Monster, based on Walter Dean Myers' Michael L. Printz Award Winning novel of the same name, opposite Jennifer Hudson, Jeffrey Wright, Tim Blake Nelson, and Nas; and played a leading role in Olivia Newman's directorial debut First Match, starring opposite Colman Domingo and Yahya Abdul-Mateen II.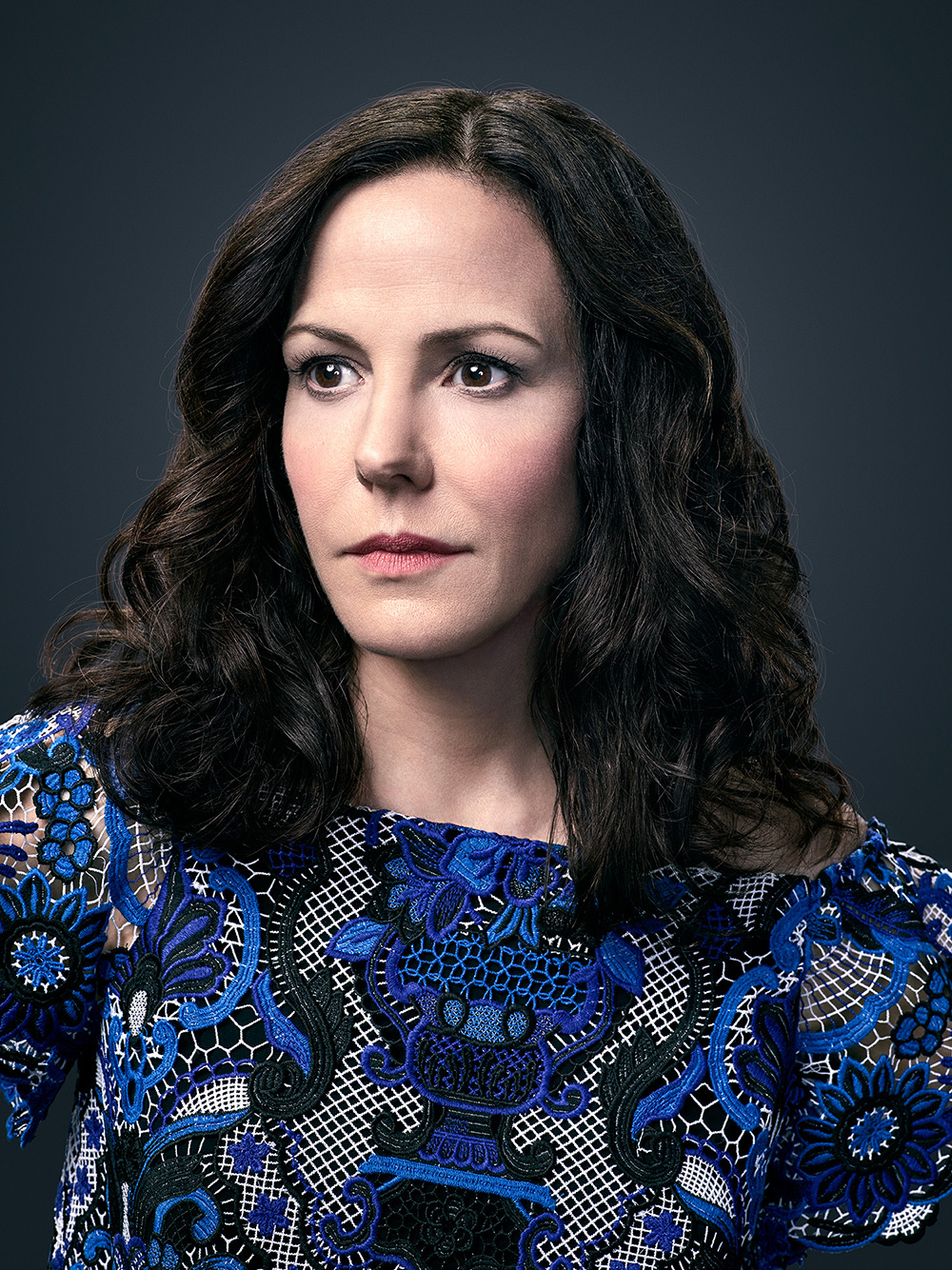 Janey Patterson
The younger sister of the late Olivia Trelawney, owner of the stolen Mercedes, Janey's no-nonsense (but equally as charming) attitude radiates, as does her physical beauty. She's emotionally mature, strong-willed, and totally winning.
---
Mary-Louise Parker is an American actress and author. In addition to her many films, Parker enjoyed great popularity for her lead role on Showtime's television series Weeds portraying Nancy Botwin, for which she received the Golden Globe Award for Best Actress in 2006. Parker has appeared in films and series including RED, RED 2, Fried Green Tomatoes, Boys on the Side, The West Wing, and Angels in America, for which she received a Golden Globe and an Emmy Award for Best Supporting Actress. Parker is also the recipient of the 2001 Tony Award for Best Actress for her performance in the Broadway play Proof. She also starred in When We Rise.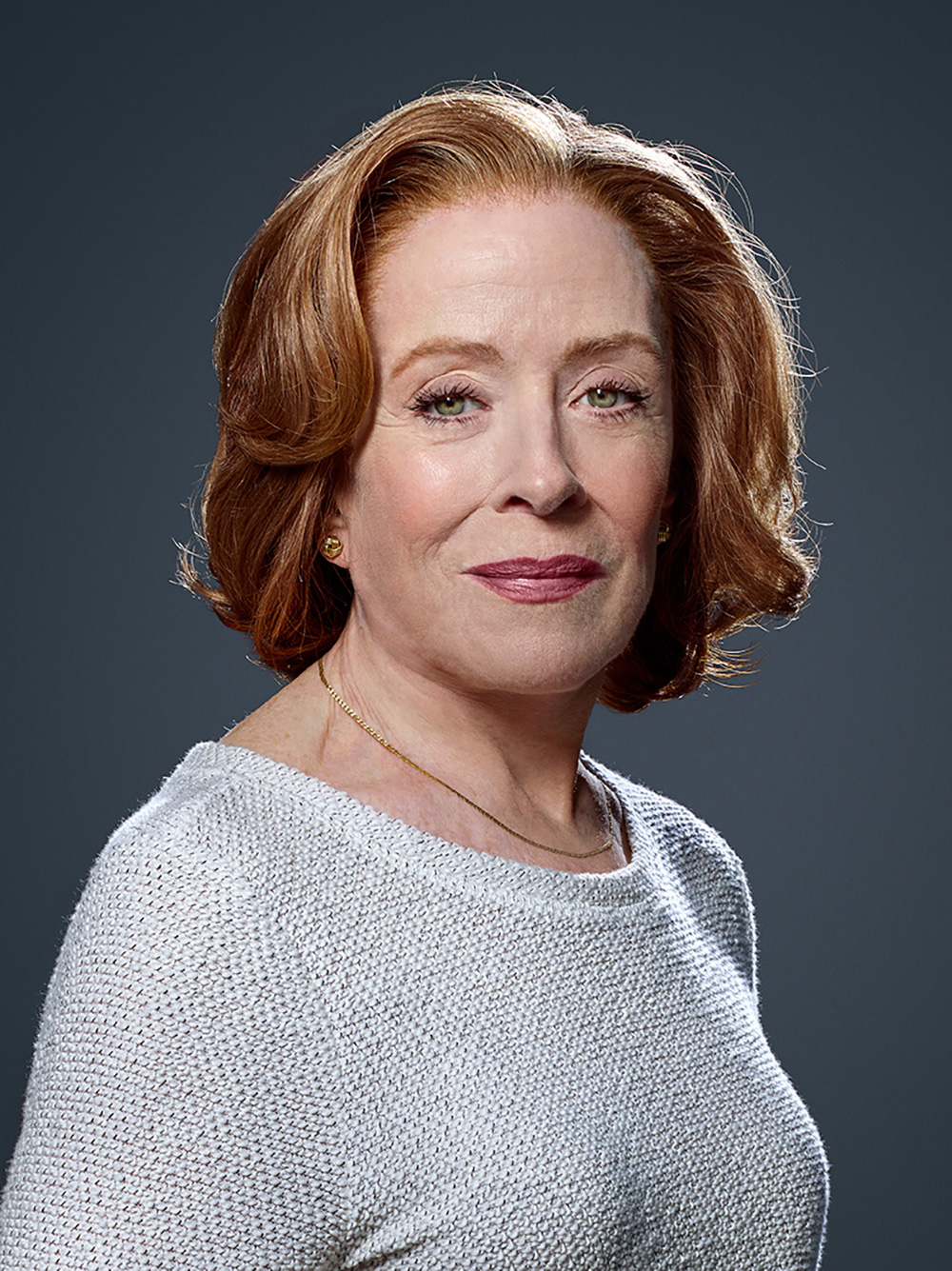 Ida Silver
Ida is Hodges's outspoken next-door neighbor; a woman who prides herself on all things aesthetically-pleasing, be it her rose garden or her naked body, Ida tells it like it is, regardless of whether or not Hodges wants to hear it.
---
The New Yorker has called Holland Taylor "the first vaudeville Gentile we ever saw." Her New York stage performances include Bess in Breakfast with Les and Bess, the original productions of Butley, opposite Alan Bates, and A.R. Gurney's The Cocktail Hour. In Los Angeles she has performed in Kindertransport, and played opposite Christopher Lloyd in Yasmina Reza's The Unexpected Man at the Geffen. She has worked extensively in film and television, appearing in Romancing the Stone, Jewel of the Nile, To Die For, Next Stop Wonderland, One Fine Day, George of the Jungle, The Truman Show, Happy Accidents, Spy Kids (2 & 3), Keeping the Faith, Legally Blonde, and Baby Mama, with Tina Fey and Amy Poehler. On television, Holland has been nominated for the Emmy seven times, winning Best Supporting Actress in a Drama for the sexually popular Judge Roberta Kittleson on The Practice.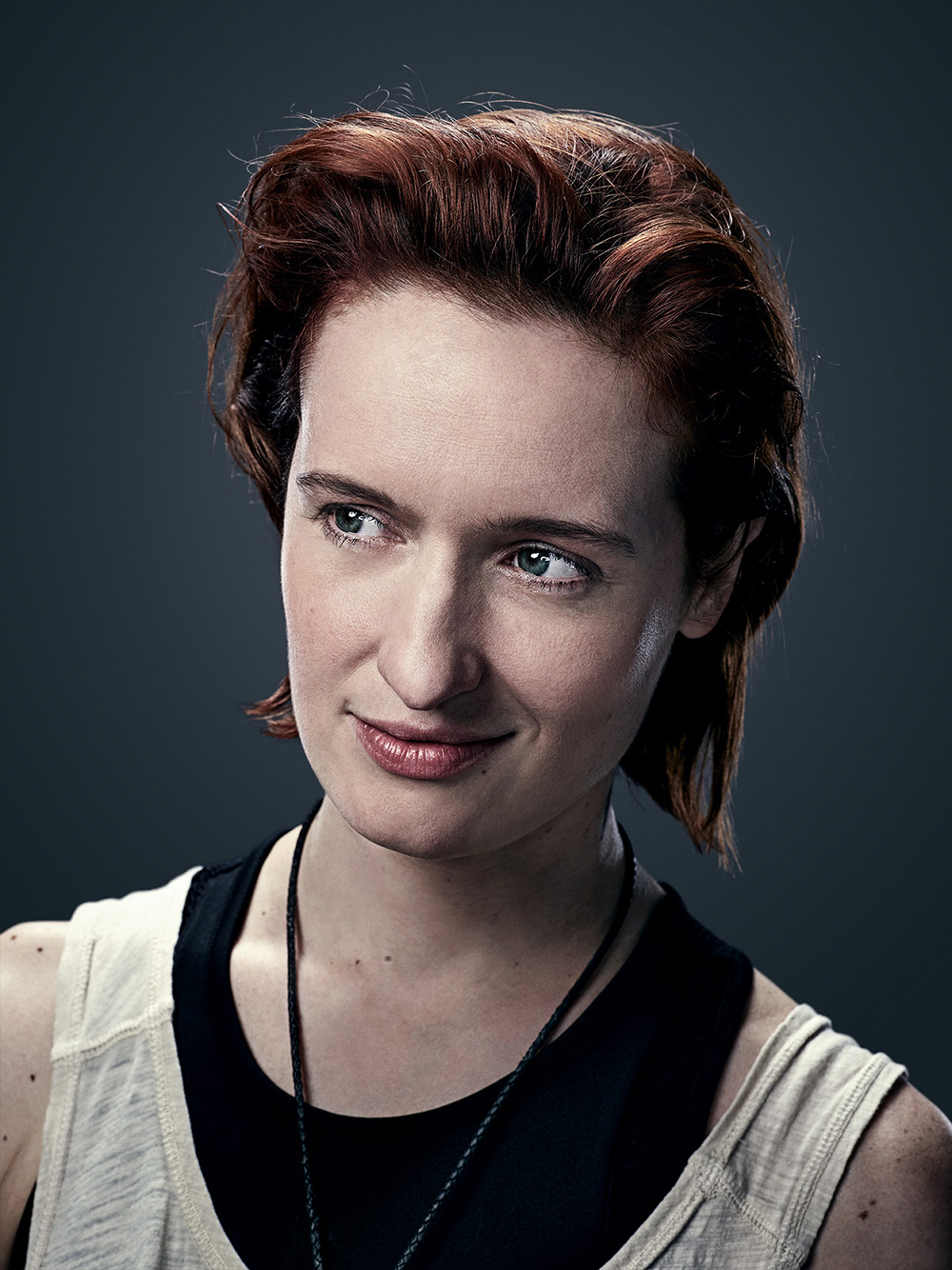 Lou Linklatter
Witty, sarcastic, and incredibly intelligent, Lou works with Brady at "Supreme Electronix"; she's a boyish lesbian with a "take it or leave it" attitude, and she's the closest thing Brady's ever had to a real friend. A bit of an anarchist, Lou enjoys challenging Robi, her and Brady's manager, and has no problem patronizing customers when they're homophobic and offensive.
---
Born and raised in Urbana, Illinois, Breeda Wool moved to New York City after college to perform in theater, sketch comedy, and avant-garde movement dance before heading west to Los Angeles. Wool landed her first major television role in Amazon's premier series, Betas. Immediately following, she scored a starring role in the first season of the highly acclaimed series, UnReal. Wool's character 'Faith' quickly became a standout favorite of the series to both fans and critics alike leading to a spin-off entitled, The Faith Diaries. Wool's talents were also showcased opposite Lola Kirke in the feature AWOL, which premiered at the 2016 Tribeca Film Festival to rave reviews. Most recently Wool was seen in the female directed horror anthology, XX.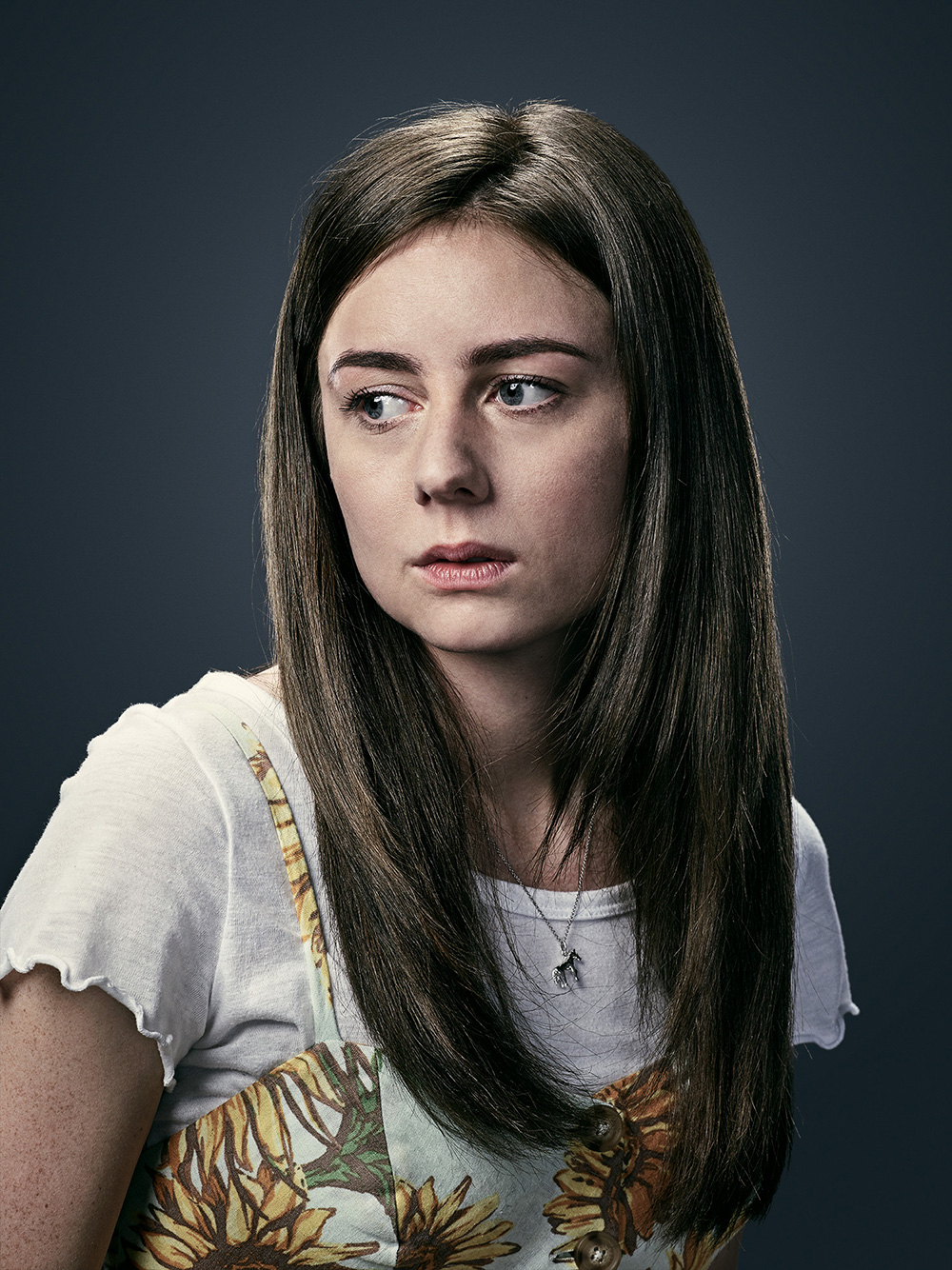 Holly Gibney
Janey and Olivia's younger cousin and a computer wizard, Holly has some "issues": OCD, Synesthesia, Sensory Processing Disorder, and she's somewhere on the spectrum. But she's also terribly observant, refreshingly unfiltered, and unaware of her innocence, which is oddly endearing.
---
A Juilliard grad, Justine started her career in Noah Baumbach's Frances Ha, opposite Greta Gerwig and Adam Driver and in David Chase's Not Fade Away, opposite James Gandolfini and Jack Huston. She then went on to star in the Philip Seymour Hoffman-directed family drama A Family for all Occasions at the Bank Street Theater. Most recently, Justine can be seen in the John Singleton, FX series Snowfall. Justine was also seen opposite Sutton Foster in the second season of Darren Star's Younger and as a series regular on the critically acclaimed ABC comedy, Cristela. She has done series regular roles for creatives such as Barry Sonnenfeld, David E. Kelley and Michael Fresco and has guest starred in shows such as The Good Wife, Shameless, Southland and Hulu's Deadbeat.