New Releases:

 



 

Doctor Sleep




Release Date: November 8th, 2019





"Doctor Sleep" continues the story of Danny Torrance, 40 years after his terrifying stay at the Overlook Hotel in The Shining. Ewan McGregor, Rebecca Ferguson and newcomer Kyliegh Curran star in the supernatural thriller, directed by Mike Flanagan, from his own screenplay based upon the novel by Stephen King.

Still irrevocably scarred by the trauma he endured as a child at the Overlook, Dan Torrance has fought to find some semblance of peace. But that peace is shattered when he encounters Abra, a courageous teenager with her own powerful extrasensory gift, known as the "shine." Instinctively recognizing that Dan shares her power, Abra has sought him out, desperate for his help against the merciless Rose the Hat and her followers, The True Knot, who feed off the shine of innocents in their quest for immortality.

Forming an unlikely alliance, Dan and Abra engage in a brutal life-or-death battle with Rose. Abra's innocence and fearless embrace of her shine compel Dan to call upon his own powers as never before—at once facing his fears and reawakening the ghosts of the past.

"Doctor Sleep" stars Ewan McGregor ("Star Wars: Episodes I, II & III," "T2 Trainspotting") as Dan Torrance, Rebecca Ferguson (the "Mission: Impossible" films, "The Greatest Showman") as Rose the Hat, and Kyliegh Curran, in her major feature film debut, as Abra. The main ensemble cast also includes Carl Lumbly, Zahn McClarnon, Emily Alyn Lind, Bruce Greenwood, Jocelin Donahue, Alex Essoe and Cliff Curtis.





 

 



 

Castle Rock Season 2




Release Date: October 23rd, 2019





A psychological-horror series set in the Stephen King multiverse, Castle Rock combines the mythological scale and intimate character storytelling of King's best-loved works, weaving an epic saga of darkness and light, played out on a few square miles of Maine woodland. The fictional Maine town of Castle Rock has figured prominently in King's literary career: Cujo, The Dark Half, IT and Needful Things, as well as novella The Body and numerous short stories such as Rita Hayworth and The Shawshank Redemption are either set there or contain references to Castle Rock. Castle Rock is an original suspense/thriller — a first-of-its-kind reimagining that explores the themes and worlds uniting the entire King canon, while brushing up against some of his most iconic and beloved stories.

Season Two Premieres on Hulu Octboer 23rd, 2019





 

 



 

The Institute




Release Date: September 10th, 2019





In the middle of the night, in a house on a quiet street in suburban Minneapolis, intruders silently murder Luke Ellis's parents and load him into a black SUV. The operation takes less than two minutes. Luke will wake up at The Institute, in a room that looks just like his own, except there's no window. And outside his door are other doors, behind which are other kids with special talents—telekinesis and telepathy—who got to this place the same way Luke did: Kalisha, Nick, George, Iris, and ten-year-old Avery Dixon. They are all in Front Half. Others, Luke learns, graduated to Back Half, "like the roach motel," Kalisha says. "You check in, but you don't check out."

In this most sinister of institutions, the director, Mrs. Sigsby, and her staff are ruthlessly dedicated to extracting from these children the force of their extranormal gifts. There are no scruples here. If you go along, you get tokens for the vending machines. If you don't, punishment is brutal. As each new victim disappears to Back Half, Luke becomes more and more desperate to get out and get help. But no one has ever escaped from the Institute.

As psychically terrifying as Firestarter, and with the spectacular kid power of It, The Institute is Stephen King's gut-wrenchingly dramatic story of good vs. evil in a world where the good guys don't always win.





 

 



 

Mr. Mercedes (Season 3)




Release Date: September 10th, 2019





AT&T Original Mr. Mercedes Season 3 premieres only on AUDIENCE Tuesday Sept. 10 at 10pm. Watch on DIRECTV Ch. 239 or U-verse or stream via AT&T TV NOW.





 
Coming Soon:

 



 

The Outsider




Release Date: January 12th, 2020





Based on Stephen King's bestselling novel of the same name,The Outsiderbegins by following a seemingly straightforward investigation into the gruesome murder of a young boy. But when an insidious supernatural force edges its way into the case, it leads a seasoned cop and an unorthodox investigator to question everything they believe in.

Coming to HBO January 12th, 2020.





 

 



 

If It Bleeds




Release Date: May 5th, 2020





From #1 New York Times bestselling author, legendary storyteller, and master of short fiction Stephen King comes an extraordinary collection of four new and compelling novellas—Mr. Harrigan's Phone, The Life of Chuck, Rat and the title story If It Bleeds — each pulling readers into intriguing and frightening places.

The novella is a form King has returned to over and over again in the course of his amazing career, and many have been made into iconic films, including "The Body" (Stand By Me) and "Rita Hayworth and Shawshank Redemption" (Shawshank Redemption). Like Four Past Midnight, Different Seasons, and most recently Full Dark, No Stars, If It Bleeds is a uniquely satisfying collection of longer short fiction by an incomparably gifted writer.





 
Latest News:

Google Play 2019 Users' Choice Awards
Posted: November 19th, 2019 6:37:48 pm EST
THE INSTITUTE has been nominated for a Google Play 2019 Users' Choice Award!

Elevation Paperback
Posted: November 13th, 2019 12:47:49 am EST
Elevation is now available in paperback!

Bangor Archives and Retreat
Posted: October 18th, 2019 4:46:12 pm EDT
There's been a lot of recent press — and some misinformation — about what's going on with the house at 47 West Broadway in Bangor.
We are in the very beginning of planning the writers' retreat at the house next door,  providing housing for up to five writers in residence at a time. The zoning change getting press coverage was the first step. We are 1 to 2 years away from an operating retreat.  
The archives formerly held at the University of Maine will be accessible for restricted visits by appointment only. There will not be a museum and nothing will be open to the public, but the archives will be available to researchers and scholars.

The Outsider Teaser
Posted: October 17th, 2019 5:21:39 pm EDT
The Outsider premieres January 12 on HBO.

Porter Square Books Event
Posted: October 11th, 2019 6:53:55 pm EDT
For those of you who couldn't make (and those of you who did but want to relive it), here is a video of the Porter Square Books event with Stephen King & Joe Hill on October 10th, 2019.

New Story Collection
Posted: October 4th, 2019 11:00:07 am EDT
A collection of four new novellas—Mr. Harrigan's Phone, The Life of Chuck, Rat and the title story If It Bleeds—will be available May 5th, 2020.

Doctor Sleep Movie Trailer
Posted: June 13th, 2019 12:02:37 pm EDT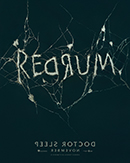 The world will shine again.
Unofficial News:
No Unofficial News


---





We're sorry, but we do not currently have any unofficial news to report.