New Releases:

 



 

The Institute




Release Date: September 10th, 2019





In the middle of the night, in a house on a quiet street in suburban Minneapolis, intruders silently murder Luke Ellis's parents and load him into a black SUV. The operation takes less than two minutes. Luke will wake up at The Institute, in a room that looks just like his own, except there's no window. And outside his door are other doors, behind which are other kids with special talents—telekinesis and telepathy—who got to this place the same way Luke did: Kalisha, Nick, George, Iris, and ten-year-old Avery Dixon. They are all in Front Half. Others, Luke learns, graduated to Back Half, "like the roach motel," Kalisha says. "You check in, but you don't check out."

In this most sinister of institutions, the director, Mrs. Sigsby, and her staff are ruthlessly dedicated to extracting from these children the force of their extranormal gifts. There are no scruples here. If you go along, you get tokens for the vending machines. If you don't, punishment is brutal. As each new victim disappears to Back Half, Luke becomes more and more desperate to get out and get help. But no one has ever escaped from the Institute.

As psychically terrifying as Firestarter, and with the spectacular kid power of It, The Institute is Stephen King's gut-wrenchingly dramatic story of good vs. evil in a world where the good guys don't always win.





 

 



 

Mr. Mercedes (Season 3)




Release Date: September 10th, 2019





AT&T Original Mr. Mercedes Season 3 premieres only on AUDIENCE Tuesday Sept. 10 at 10pm. Watch on DIRECTV Ch. 239 or U-verse or stream via AT&T TV NOW.





 

 



 

IT Chapter 2 (Movie)




Release Date: September 5th, 2019





In the sleepy town of Derry, the evil clown Pennywise returns 27 years later to torment the grown-up members of the Losers' Club, who have long since drifted apart from one another.





 
Coming Soon:

 



 

In the Tall Grass




Release Date: October 4th, 2019





After hearing a boy's cry for help, a pregnant woman and her brother wade into a vast field of grass, only to discover there may be no way out.

Based on Stephen King's and Joe Hill's 2012 novella and coming to Netflix October 4th, 2019.

 





 

 



 

Castle Rock Season 2




Release Date: October 23rd, 2019





A psychological-horror series set in the Stephen King multiverse, Castle Rock combines the mythological scale and intimate character storytelling of King's best-loved works, weaving an epic saga of darkness and light, played out on a few square miles of Maine woodland. The fictional Maine town of Castle Rock has figured prominently in King's literary career: Cujo, The Dark Half, IT and Needful Things, as well as novella The Body and numerous short stories such as Rita Hayworth and The Shawshank Redemption are either set there or contain references to Castle Rock. Castle Rock is an original suspense/thriller — a first-of-its-kind reimagining that explores the themes and worlds uniting the entire King canon, while brushing up against some of his most iconic and beloved stories.

Season Two Premieres on Hulu Octboer 23rd, 2019





 

 



 

Doctor Sleep




Release Date: November 8th, 2019







 
Latest News:

An Evening with Joe Hill & Stephen King
Posted: September 6th, 2019 12:10:13 pm EDT
Porter Square Books will be hosting Joe Hill and Stephen King at Somerville Theatre in Davis Square, Somerville, MA on Thursday, October 10th, 2019 at 7pm.
Tickets will go on sale on Friday, September 13th at 12:00 pm noon ET.
The deluxe ticket package includes entry to the event, a signed copy of The Institute, and a signed copy of  Full Throttle. A limited quantity of signed books will be randomly distributed to standard ticket holders.

Mr. Mercedes Season 3 Trailer
Posted: August 15th, 2019 1:24:26 pm EDT
Who hasn't heard of John Rothstein? The official Mr. Mercedes Season 3 trailer is here. See the premiere September 10th ET/PT on AUDIENCE (DIRECTV Ch. 239 or U-verse or stream via AT&T TV NOW in the US).

IT Chapter Two Trailer
Posted: July 18th, 2019 12:01:24 pm EDT
The final trailer for It Chapter Two has been released!

THE INSTITUTE Narrator Announced
Posted: July 18th, 2019 3:00:00 pm EDT
Exciting news for audiobooks fans! Tony Award-winning actor and star of the musical "Tootsie" Santino Fontana will narrate THE INSTITUTE, coming from Simon & Schuster Audio on September 10th.
Pre-order the Audiobook:
Google
Audible
Amazon
Barnes & Noble

SLEEPING BEAUTIES Comic Books
Posted: July 16th, 2019 12:00:00 pm EDT
IDW Publishing will adapt Sleeping Beauties, the bestselling 2017 novel by Stephen King and Owen King, as a 10-part comic book epic by the international tandem of Canadian novelist Rio Youers (The Forgotten Girl) and London-based artist and architect Alison Sampson (Winnebago Graveyard).
IDW has the series slated for a high-profile launch in early 2020.

Doctor Sleep Movie Trailer
Posted: June 13th, 2019 12:02:37 pm EDT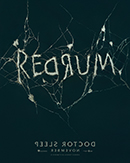 The world will shine again.

THE INSTITUTE Animated Cover
Posted: April 30th, 2019 12:00:00 pm EDT
An animated cover forThe Institutehas just been released!
The Institutewill be in stores on September 10th, 2019.

THE INSTITUTE Excerpt and Cover
Posted: February 1st, 2019 12:00:00 pm EST
Entertainment Weekly has shared the cover and an exerpt fromThe Institute, on sale September 10th, 2019. Head over to their site to give it a read.
Unofficial News:
No Unofficial News


---





We're sorry, but we do not currently have any unofficial news to report.