A GOOD MARRIAGE
DVD Now Available at Walmart & Walmart.com
Rent it for 99¢ on iTunes for a Limited Time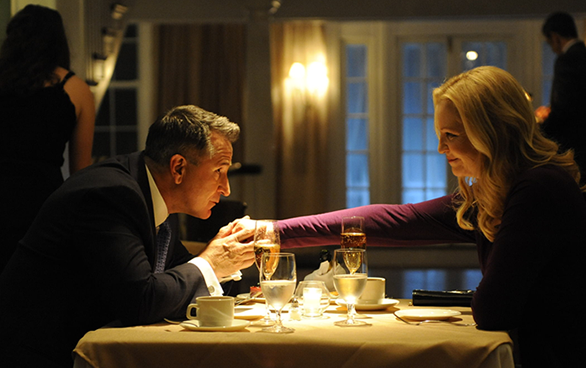 "Mr. King's script offers a wealth of behavioral details, notably in the conversations between Bob and Darcy, which put a deliciously perverse twist on conjugal familiarity. His words are immeasurably well served by his seasoned cast, especially Stephen Lang as a mysterious, grizzled stranger and Ms. Allen, who carries the movie with a fluid and unforced grace."

- Andy Webster, The New York Times
Based upon Stephen's riveting and suspenseful short-story from Full Dark, No Stars, A Good Marriage tells the story of Darcy Anderson as she learns the inconceivable truth about her husband of 25 years.
With a screenplay written by Stephen and featuring Kristen Connolly, Joan Allen, Stephen Lang and Anthony LaPaglia, A Good Marriage explores the complex dynamic of long-term relationships and their dark secrets.
Produced by Reno Productions and released by Screen Media Films, A Good Marriage is now avaiable on DVD, VOD and as a digital download from online retailers.
-----

Simon & Schuster Audio will also be releasing an audiobook edition of A Good Marriage read by Jessica Hecht on September 30th.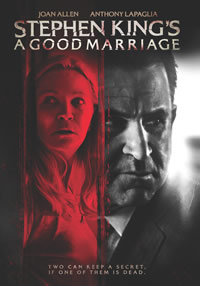 DVD RETAIL LINKS:

Buy the A Good Marriage DVD at Walmart (Find a Store)
Order A Good Marriage on DVD:
DIGITAL DOWNLOAD RETAIL LINKS:

Rent A Good Marriage on iTunes for 99¢ (Limited Time)
Please Note: The 99¢ rental price is only shown in the iTunes application.

Order A Good Marriage on iTunes

Order the A Good Marriage Audiobook:

Amazon | Barnes & Noble | Audible | iTunes | Simon & Schuster


GO FURTHER:
Watch Stephen on Late Night with Seth Meyers:
Part 1 | Part 2
Visit the A Good Marriage Facebook Page

Listen to an excerpt from the A Good Marriage Audiobook
Visit the Full Dark, No Stars Book Promo Page
More About Full Dark, No Stars on StephenKing.com

Watch the Trailer: iTunes | YouTube
REVIEWS:
New York Times | Los Angeles Times | The ViIlage Voice | We Are Movie Geeks | Rope of Silicon | JOBLO | Film Festival Today | Cinemynx | New York Daily News | Dread Central | Slant Magazine | Bloody Disgusting | Dustin Putnum | CompuServe Showbiz | Las Vegas Informer | JB Spins | The Week | Aisle Seat | About.com | Geek Nation | NYC Movie Guru