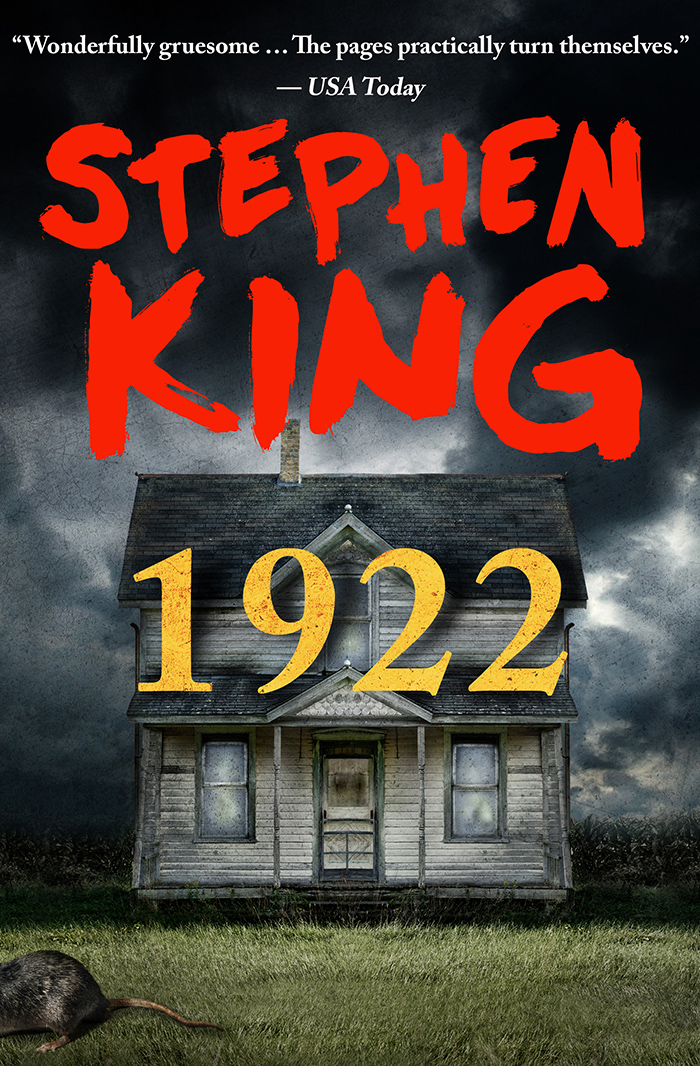 The chilling novella featured in Stephen King's New York Times bestselling collection Full Dark, No Stars, 1922 is about a man who succumbs to the violence within—setting in motion a grisly train of murder and madness.
Wilfred James owns eighty acres of farmland in Nebraska that have been in his family for generations. His wife, Arlette, owns an adjoining one hundred acres. She wants to sell her land but if she does, Wilfred will be forced to sell as well. James will do anything to hold onto his farm, and he'll get his son to go along.
Betrayal, murder, madness, rats, 1922 is a breathtaking exploration into the dark side of human nature from the great American storyteller Stephen King.
| | |
| --- | --- |
| Format | Paperback |
| ISBN-13 | 9781982136079 |
| On Sale | 11/12/19 |
| Pages | 128 |
17 Turbulent Tales
Flight or Fright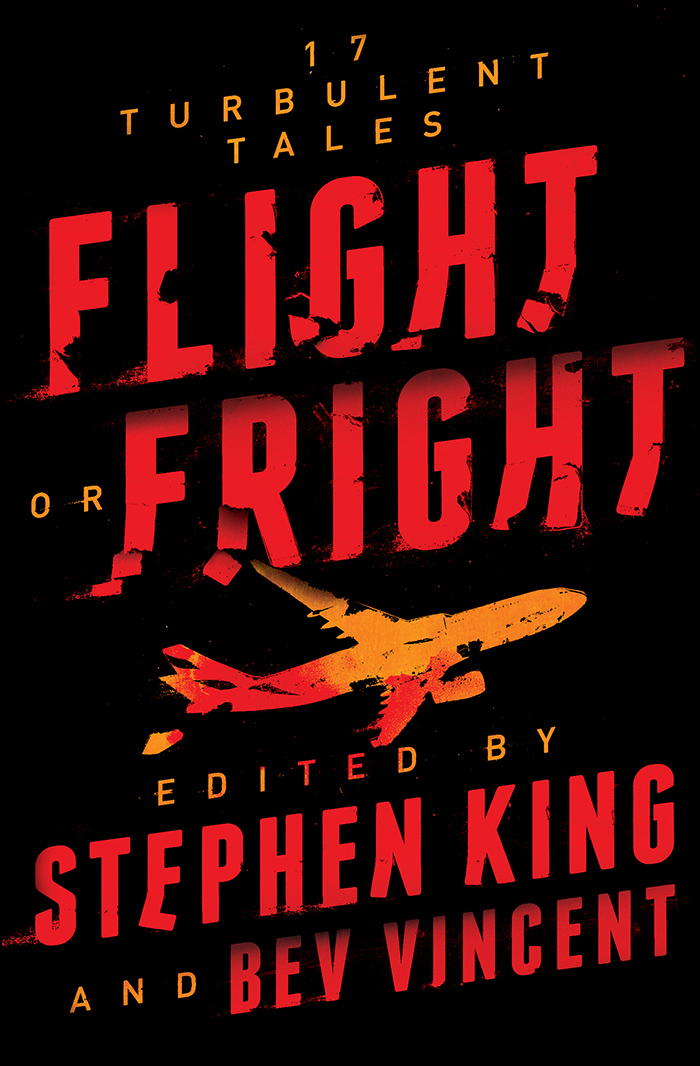 #1 New York Times bestselling author and master of horror Stephen King teams up with Bev Vincent of Cemetery Dance to present a terrifying collection of sixteen short stories (and one poem) that tap into one of King's greatest fears—air travel—featuring brand-new stories by King and Joe Hill, "an expertly compiled collection of tales that entertain and scare" (Booklist).
Stephen King hates to fly, and he and co-editor Bev Vincent would like to share their fear of flying with you.
Welcome to Flight or Fright, an anthology about all the things that can go horribly wrong when you're suspended six miles in the air, hurtling through space at more than 500 mph, and sealed up in a metal tube (like—gulp!—a coffin) with hundreds of strangers. Here are all the ways your trip into the friendly skies can turn into a nightmare, including some we'll bet you've never thought of before... but now you will the next time you walk down the jetway and place your fate in the hands of a total stranger.
Featuring brand-new "standouts" (Publishers Weekly) by Joe Hill and Stephen King, as well as fourteen classic tales and one poem from the likes of Richard Matheson, Ray Bradbury, Roald Dahl, Dan Simmons, Sir Arthur Conan Doyle, and many others, Flight or Fright is, as King says, "ideal airplane reading, especially on stormy descents…Even if you are safe on the ground, you might want to buckle up nice and tight."
Each story is introduced by Stephen King and all will have you thinking twice about how you want to reach your final destination.
"This entertaining anthology of horror, mystery, and literary tales about aircraft (most reprinted) will have the reader thinking twice about flying… Standouts include the two original stories: King's 'The Turbulence Expert,' a perfectly tense tale about a mysterious group that prevents aircraft crashes though unusual means, and Joe Hill's 'You Are Released,' made terrifying by its proximity to reality: it follows the crew and passengers on a 777 en route to Boston, who learn that North Korea has just nuked Guam and other countries are retaliating. This is a strong anthology full of satisfying tales." —Publishers Weekly
"An expertly compiled collection of tales that entertain and scare. New stories by Stephen King and Joe Hill, the almost universal fear of flying trope, classic stories….this book really does sell itself. And sells it very well as the first printing is already sold out and it hasn't shipped yet…this is a great intro to horror collection. The mixture of classic authors with new masters and a common trope that is scary but not necessarily gory or based on a supernatural monster, will lure in readers, many of whom might not consider themselves horror readers." —Booklist
| | |
| --- | --- |
| Format | Paperback |
| ISBN-13 | 9781982109004 |
| On Sale | 06/04/19 |
| Pages | 352 |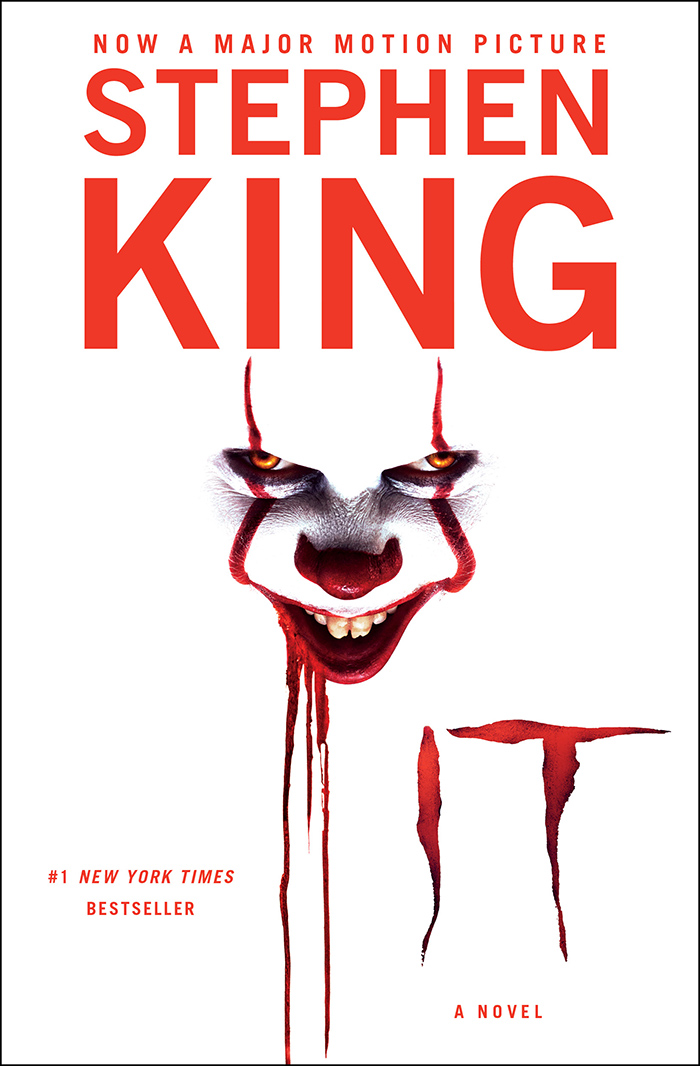 It: Chapter Two—soon to be a major motion picture in 2019!
Stephen King's terrifying, classic #1 New York Times bestseller, "a landmark in American literature" (Chicago Sun-Times)—about seven adults who return to their hometown to confront a nightmare they had first stumbled on as teenagers…an evil without a name: It.
Welcome to Derry, Maine. It's a small city, a place as hauntingly familiar as your own hometown. Only in Derry the haunting is real.
They were seven teenagers when they first stumbled upon the horror. Now they are grown-up men and women who have gone out into the big world to gain success and happiness. But the promise they made twenty-eight years ago calls them reunite in the same place where, as teenagers, they battled an evil creature that preyed on the city's children. Now, children are being murdered again and their repressed memories of that terrifying summer return as they prepare to once again battle the monster lurking in Derry's sewers.
Readers of Stephen King know that Derry, Maine, is a place with a deep, dark hold on the author. It reappears in many of his books, including Bag of Bones, Hearts in Atlantis, and 11/22/63. But it all starts with It.
"Stephen King's most mature work" (St. Petersburg Times), "It will overwhelm you…to be read in a well-lit room only" (Los Angeles Times).
"A landmark in American literature."
— Chicago Sun-Times
"It will overwhelm you…Characters so real you feel you are reading about yourself…scenes to be read in a well-lit room only."
— Los Angeles Times
"The indisputable King of Horror."
— Time Magazine
"A mesmerizing odyssey of terror…King writes like one possessed, never cheats the reader, always gives full measure…He is brilliant…dark and sinister."
— The Washington Post Book World
"Vintage King…a magnum opus of terror…just a glance at the first few pages, and you can't put this novel aside."
— St. Louis Post-Dispatch
| | |
| --- | --- |
| Format | Paperback |
| ISBN-13 | 9781982127794 |
| On Sale | 07/30/19 |
| Pages | 1184 |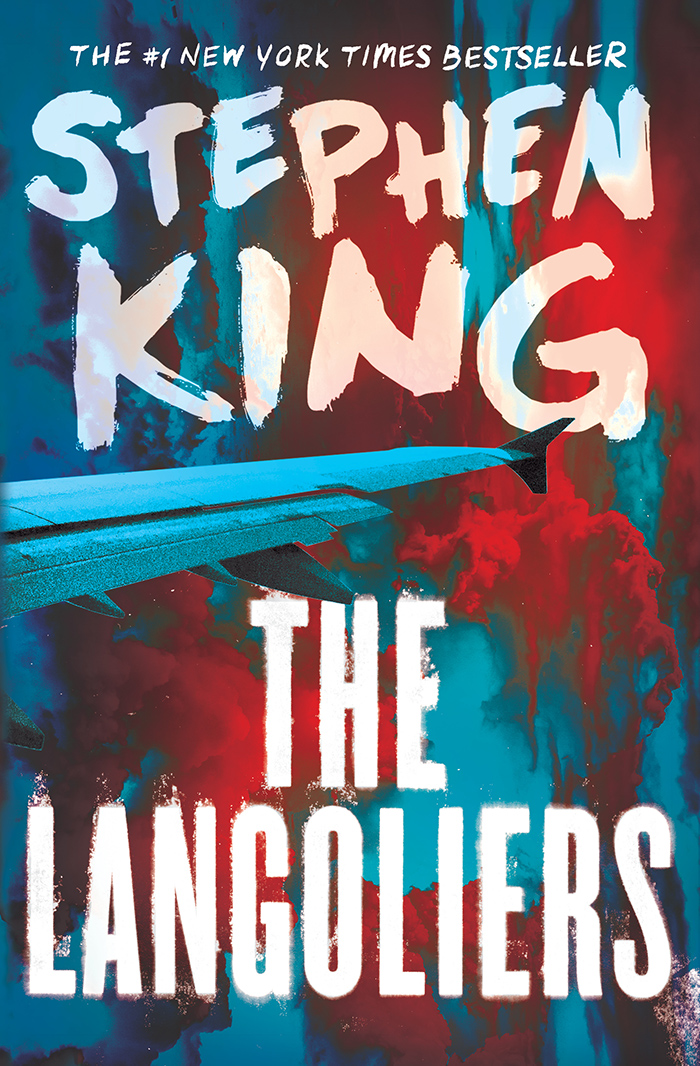 Stephen King's unforgettable novella—first included in his 1990, award-winning collection Four Past Midnight and made into a highly acclaimed miniseries—about a terrifying plane ride into a most unfriendly sky.
On a cross-country, redeye flight from Los Angeles to Boston, ten passengers awaken in Bangor, Maine, to find that the crew and most of their fellow passengers have disappeared. The airport shows no signs of life. Yet they hear "radio static" in the distance. Craig Toomey, an irritable investment banker on the verge of a breakdown, believes it is "The Langoliers," monsters he was afraid of as a child who attack those who waste time. It's mystery author Bob Jenkins who first theorizes that they have flown through a time rip. Bob declares they have entered a place that forbids time travelers to observe or interfere with past events. It turns out that Craig is right, in a way. Two creatures, followed by hundreds more, emerge from the forest and head for the plane, consuming everything in their path. Can the survivors manage to fly the plane back to Los Angeles, back to the correct time, before The Langoliers succeed in their deadly mission to destroy the plane and the world? Dinah Bellman, the young blind girl whose aunt did not survive the time rip, has the greatest insight of all.
A spine-tingling, propulsive novella, The Langoliers is a brilliant read from the masterful Stephen King.
| | |
| --- | --- |
| Format | Paperback |
| ISBN-13 | 9781982136055 |
| On Sale | 11/12/19 |
| Pages | 304 |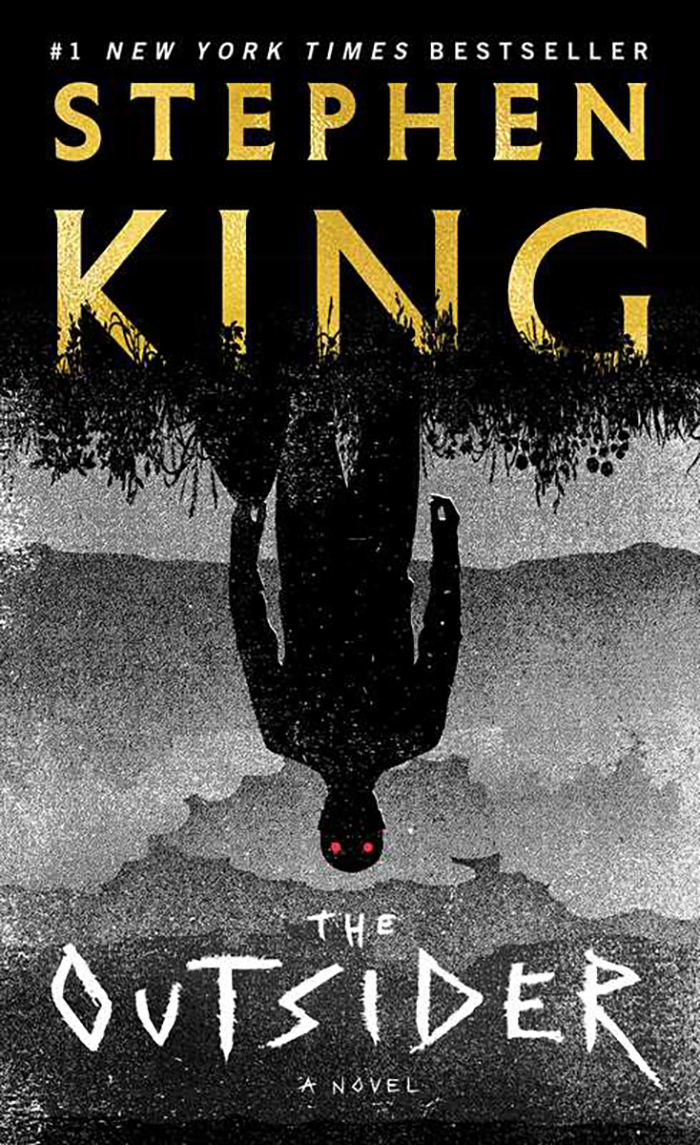 An eleven-year-old boy's violated corpse is found in a town park. Eyewitnesses and fingerprints point unmistakably to one of Flint City's most popular citizens. He is Terry Maitland, Little League coach, English teacher, husband, and father of two girls. Detective Ralph Anderson, whose son Maitland once coached, orders a quick and very public arrest. Maitland has an alibi, but Anderson and the district attorney soon add DNA evidence to go with the fingerprints and witnesses. Their case seems ironclad.
As the investigation expands and horrifying answers begin to emerge, King's propulsive story kicks into high gear, generating strong tension and almost unbearable suspense. Terry Maitland seems like a nice guy, but is he wearing another face? When the answer comes, it will shock you as only Stephen King can.
| | |
| --- | --- |
| Format | Mass Market Paperbound |
| ISBN-13 | 9781982114312 |
| On Sale | 06/04/19 |
| Pages | 646 |