Oct 13, 2015
768
5,977
37
What a great, great book. This was one of the most satisfying sequels I have ever read. Everything that Dan became was so right.
Here are a few random thoughts, questions, and observations. I am no book reviewer by any means, so I'll leave that to the other members here.
Firstly,
the very last page had the tears running freely, because the mentioning of pets usually makes me lose it. The "bad guy" orderly who commits elder abuse ends up worried about the fate of his beloved dog as he lays dying.

The theme of forgiveness and the idea that all people possess some amount of both good and evil is prevalent. Even though the True is detestable, I couldn't help but like, or at least admire, the members for the strong bonds of love and loyalty that held them together.
I liked the fact that in this book the main forces of "good" and "evil" were female. This is the first of King's novels I have read that features powerful women as main characters, and it was an interesting change.
Child of the 80s alert: The first thing I thought of whenever Azrael was mentioned was "The Smurfs." Azrael was Gargamel's cat. No connection whatsoever, I'm sure, but just throwing it out there because it made me nostalgic, lol.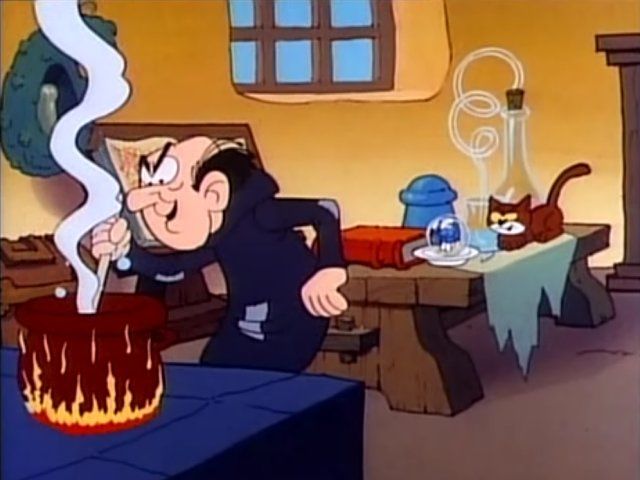 Silent Sarey's special talent sparked my interest especially, since it is shared with the incarnation of Flagg from
Eyes
: becoming
dim
. Is there any significance there, or am I reading way too much into it?
Either way, it doesn't really matter, because it doesn't help her much; she was defeated rather easily, but in such a delicious way.
I also noticed that Dan says the same phrase that Jake does in
The Gunslinger
; "There are other worlds than these." One of those interesting bits of harmonization.

I guess that's it for now. I loved it so, so much.