Hi there,
I am a model-/ diorama artist with a focus on book adaptations. I'd like to share my currently completed project: "Nightfall in The Lot", an implementation of Stephen King's 'Salems Lot
What still enchants me about the novel after so many years is its melancholic autumnal mood and its elegantly woven, fragmentarily narrative perspective. It was the complexity of the story from the numerous perspectives of its inhabitants that I wanted to reflect in my very personal realization of the novel.
So I used a constructional idea that I had previously fancied – the principle of a rotating world. This is why my Jerusalem Lot is set upon a rotating disk. Each little twist offers the viewer new perspectives and insights into other parts of the city, into other stories and aspects of its downfall. Only one view stays the same from every angle in the city: the view of the Marsten House, that legendary old estate in the center that oozes out all evil while the viewer never approaches it.
Here now some exemplary pictures of the model. If you are curious and want to see more, you are more than welcome to visit the gallery on my website with the whole picture gallery (about 120 pictures):
Nightfall in the Lot - Complete Gallery
Hope you have fun!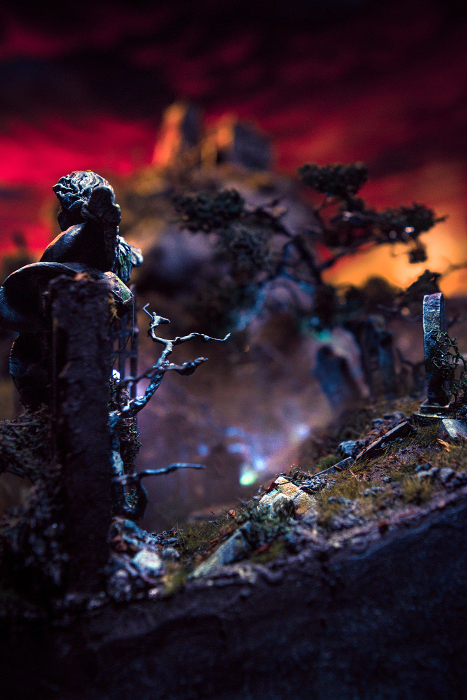 .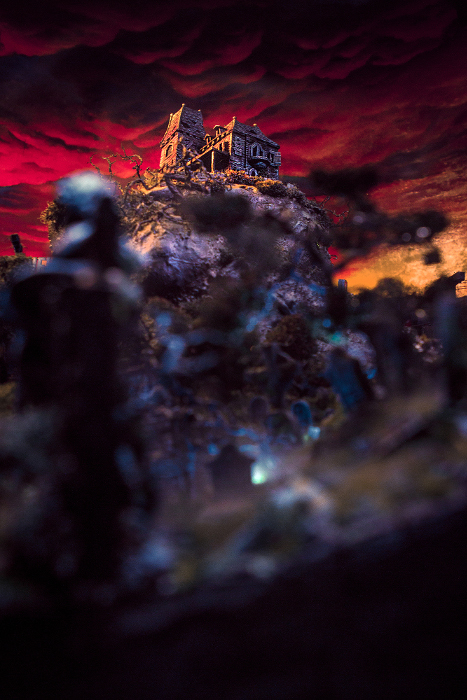 .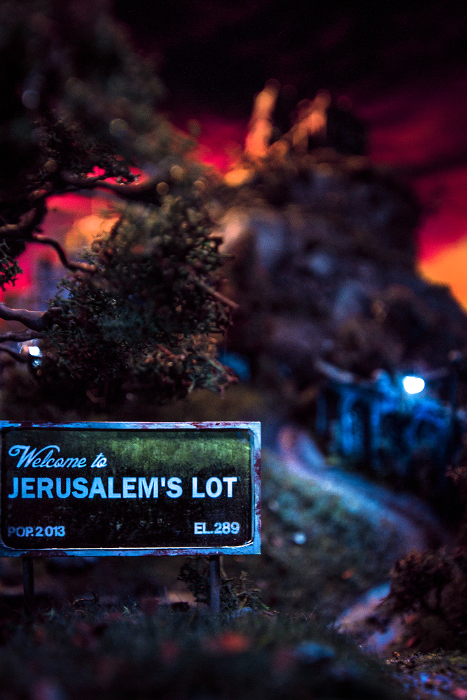 .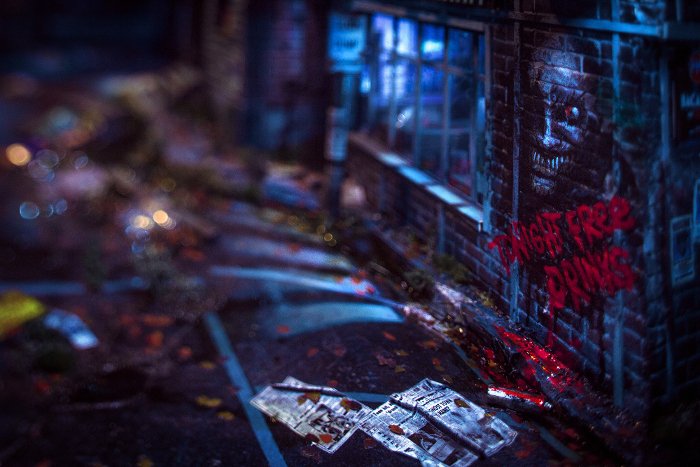 .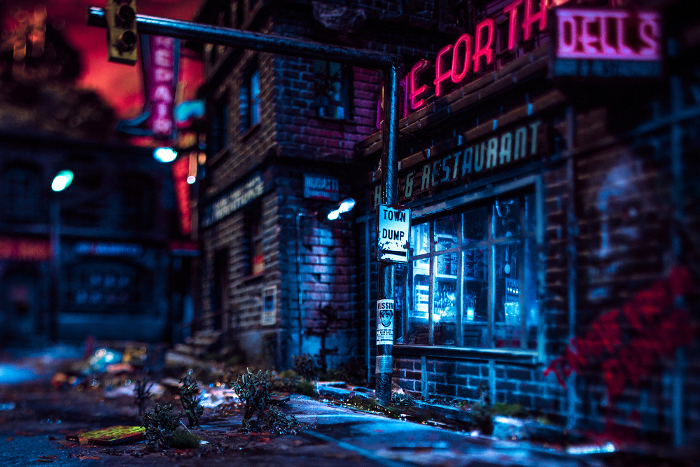 .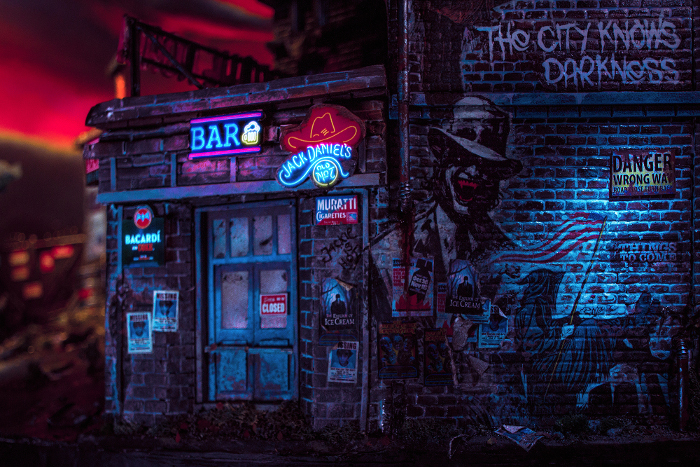 .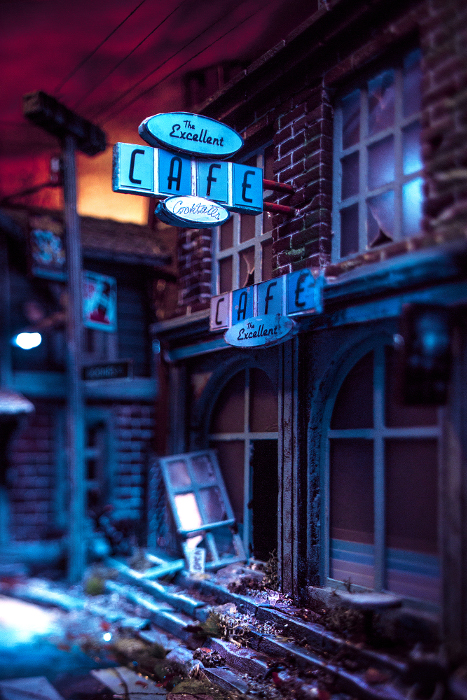 .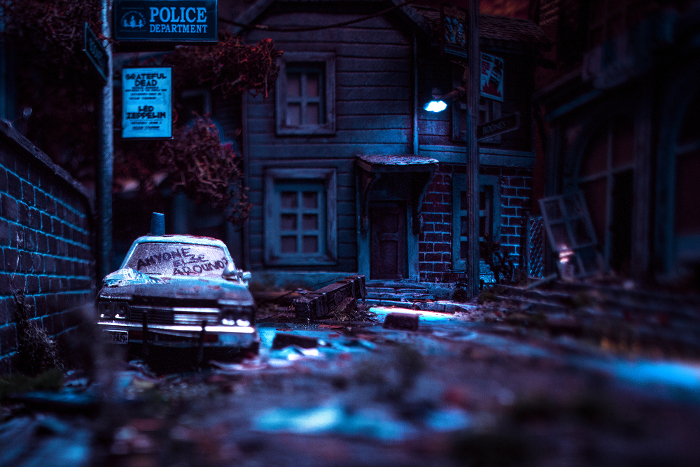 .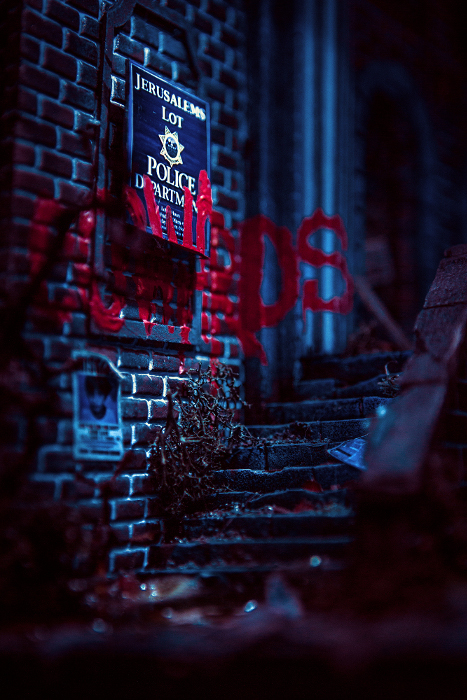 .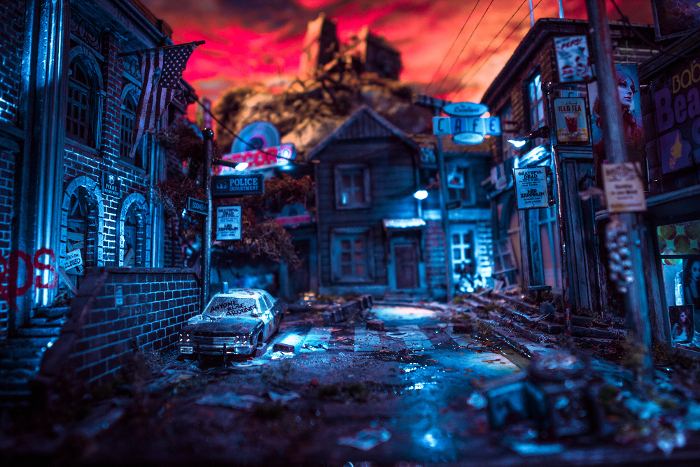 .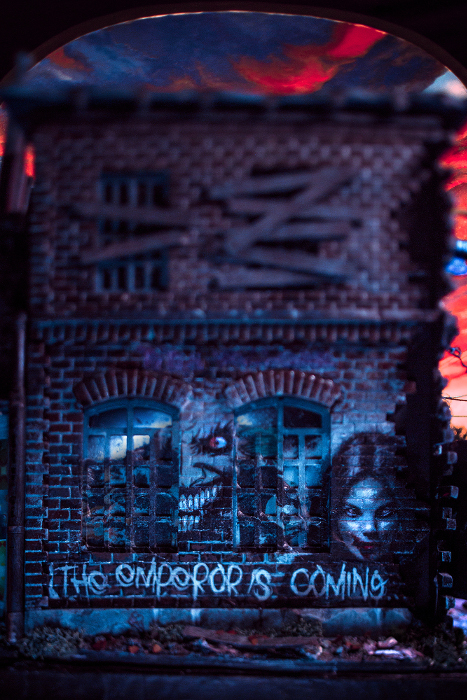 .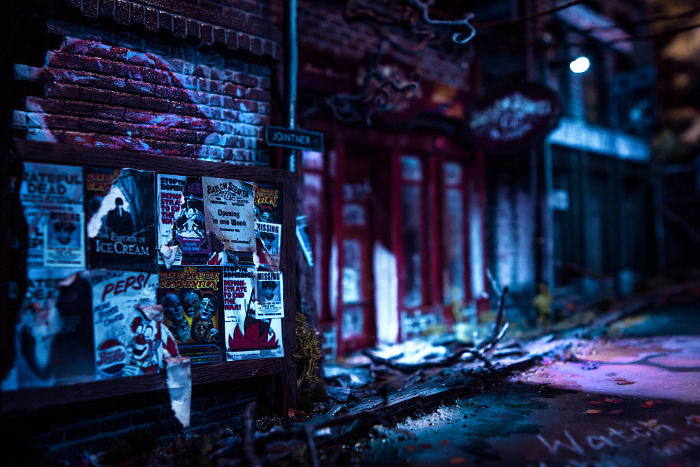 .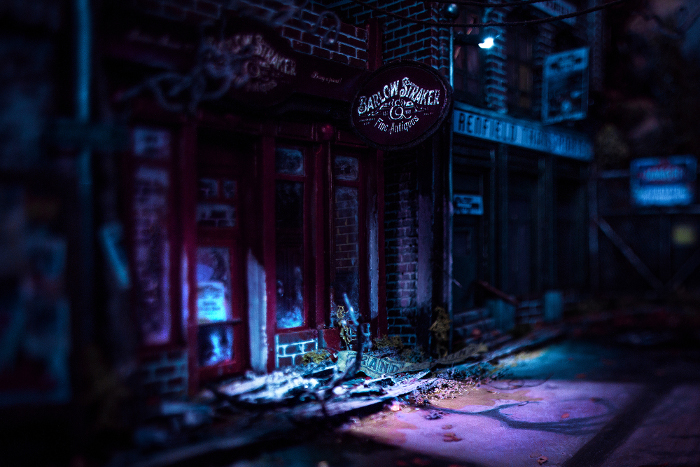 .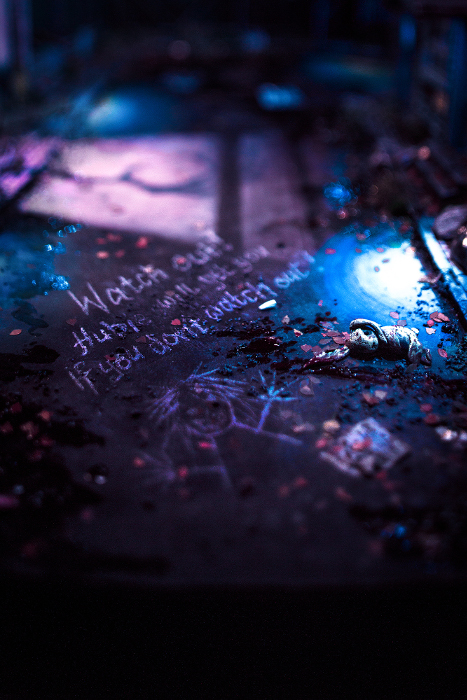 ..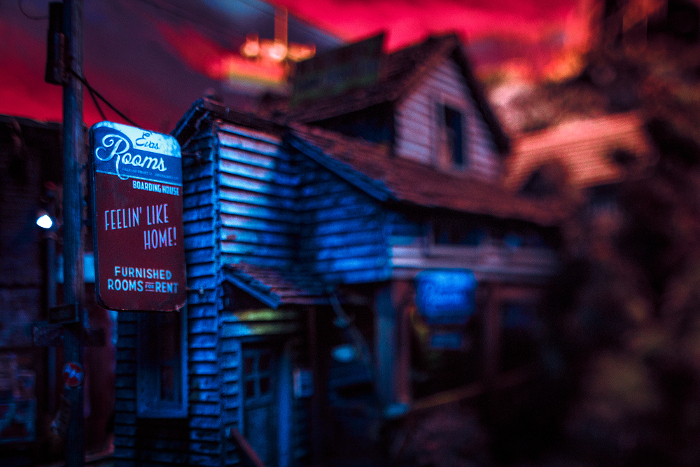 .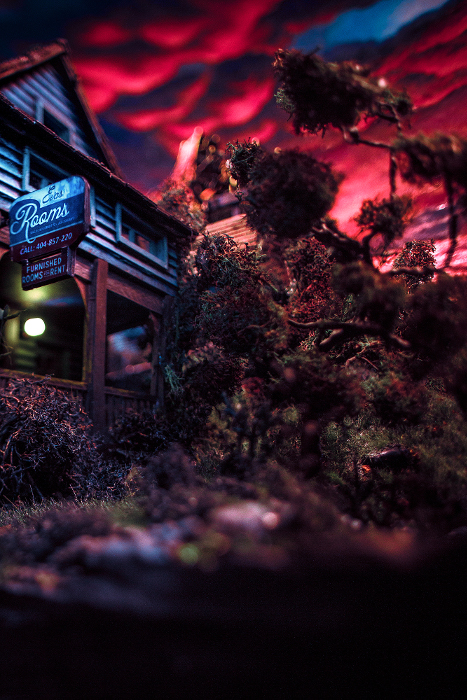 .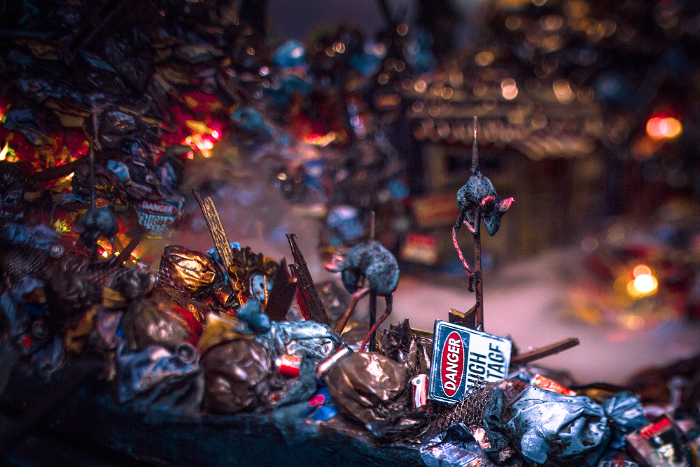 .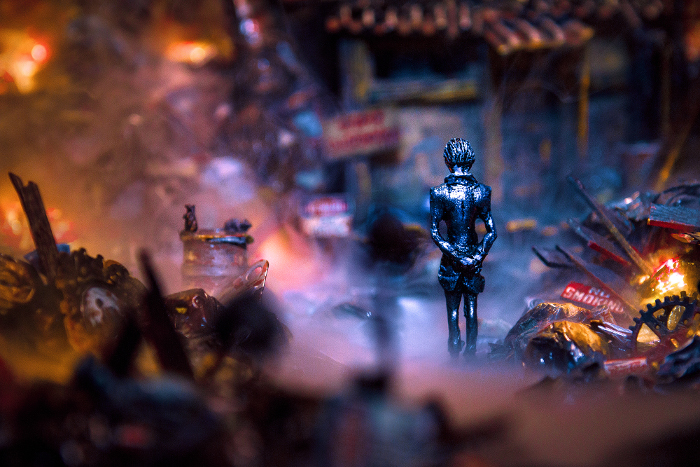 .