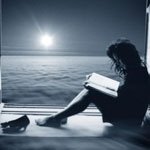 Jul 11, 2010
29,244
103,837
I know right???

Occasionally there has to be some testosterone filled shoot 'em up for us knuckle draggers...

I mean we sat through "Bridges somewhere in Madison County" and some "Bridget Girl's Diary" for goodness sake...
The only Clint Eastwood movies I've seen are
Gran Torino, Million Dollar Baby
AND
The Bridges of Madison County.