Wants to be Nick, ends up as Larry
May 19, 2015
605
4,416
39
I hope this is not breaking any rules. I just want to share a couple of pics I drew about this story (with at least one more coming, hopefully soon).
The first one is a simple picture of Henry Bowers, wearing his pink jacket and playing with a knife.
The second one is also of Bowers, but this time facing one of the Losers, Stuttering Bill himself.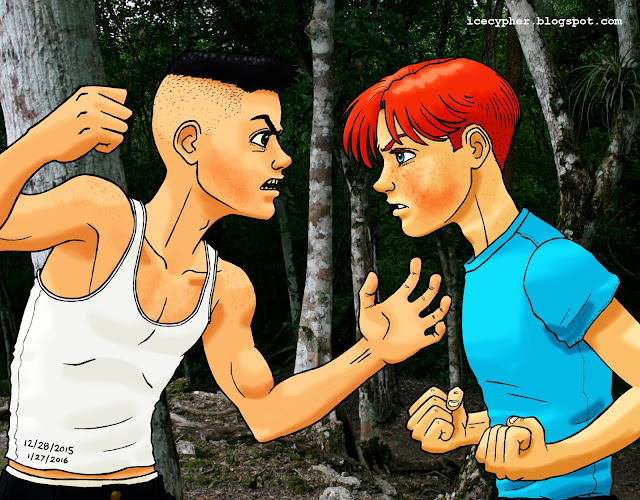 I hope you like them. Next one will have Bill again, with my other favorite Loser (and, would you say, Bill's second in command?), Richie Tozier.